Estimated read time: 2-3 minutes
This archived news story is available only for your personal, non-commercial use. Information in the story may be outdated or superseded by additional information. Reading or replaying the story in its archived form does not constitute a republication of the story.
Alex Cabrero ReportingThere's still no word on what, if any, charges will be filed against three teens accused of arson in the Avenues section of Salt Lake City. A fire burned one home to the ground and embers from it started a fire at another nearby home.
Some of the teens' classmates are surprised these teens are in trouble, others say it was just a matter of time. Bryant Intermediate School in Salt Lake City is proud of the education it provides its students. Administrators also strive to make good people out of them, but if firefighters and police are right, three students just aren't getting it.
Student Perry Decker said, "They're all crazy. They always come to school and always cause trouble." He says he knows the three teens who are now in big trouble. "Like, they'll go up and push random kids that are bigger than them, and then get beat up after school."
But that's his opinion. Another student we spoke with says he knows the three and can't believe they're in trouble. Phillip Teixeira said, "I used to hang out with them a lot in 7th grade, and they looked pretty normal to me. I don't know why they'd do something crazy like that."
Jena Coplin lost her house in the fire. She said, "They'll pay for it eventually."
Another neighbor, who didn't want to be identified, believes those teenagers are the same teens who've been causing trouble in the neighborhood. "Harassing my 85-year-old neighbor, knocking on her front door, putting stickers on her car."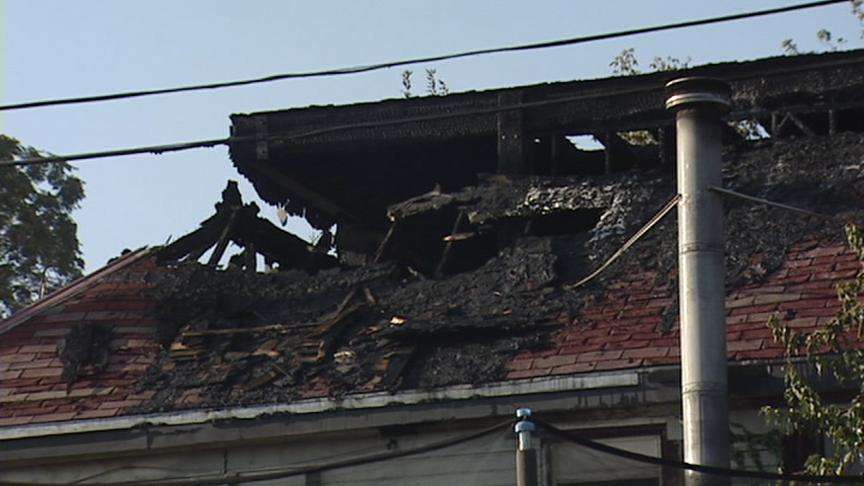 Another student, Philip Osborne, said, "They can sometimes cause trouble, but I think they're pretty nice kids. They're my friends, kind of."
Friends or not, what they're accused of is very serious. What could've happened is worse.
Scott Freitag, with the Salt Lake City Fire Dept., said, "We could have had multiple fires, multiple injuries, even deaths associated with this fire."
What happens to those teens is now up to the district attorney, but there is no doubt they could be in some big trouble. The sister of one of those teens told KSL they're all good kids, they didn't mean for this to happen, and they're all very worried about what could happen next.
×
Related links
Most recent Utah stories