Estimated read time: 2-3 minutes
This archived news story is available only for your personal, non-commercial use. Information in the story may be outdated or superseded by additional information. Reading or replaying the story in its archived form does not constitute a republication of the story.
Carole Mikita ReportingNearly 400 people gathered today in Southern Utah to honor and remember the victims of the Mountain Meadows Massacre. One of the most tragic incidents ever in the state occurred September 11, 1857.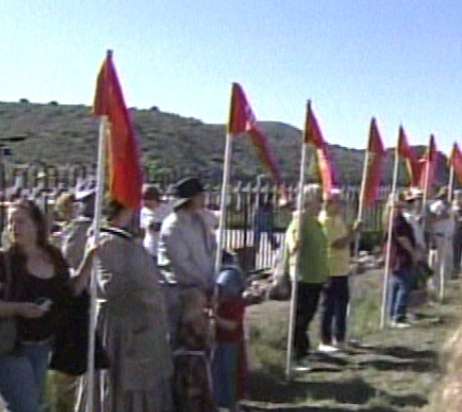 Even 150 years later, there are still so many questions about what really happened at Mountain Meadows. Today there's a feeling of people coming together and sharing open, honest dialogue.
They came from Arkansas, just as their ancestors did, descendants of a group murdered by Latter-day Saints here in 1857. Animosity has existed for generations. Today brought sincere sorrow.
Henry B. Eyring, of the LDS Church's Quorum of the Twelve Apostles, said, "We express profound regret for the massacre and for the undue and untold suffering experienced by the victims then and by their relatives to the present time."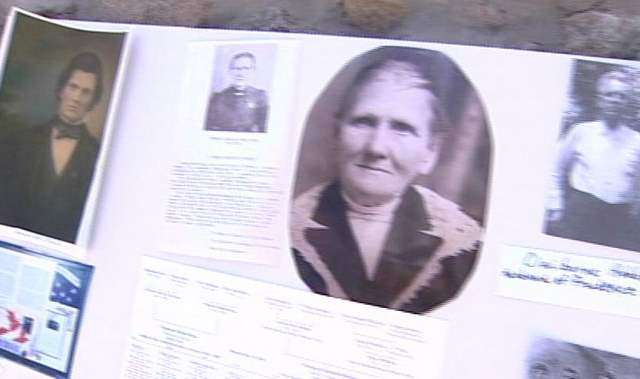 The day also brought the recognition that Indians were not the perpetrators.
Lora Tom said, "The tribe for 150 years has a voice, a voice that has open ears and open hearts at this point. And I hope this is the beginning."
Some of victims' remains have never been found.
Richard Turley Jr., LDS Church historian, said, "We think we may have found the location where that slaughter occurred. We think on both sides of Highway 18. We think we know where the men were massacred and where the women and children were massacred."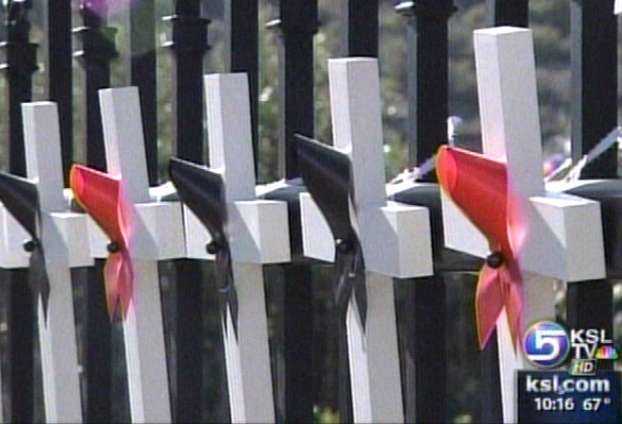 Victims' descendants also made a request that the area be designated as a national historic landmark.
One hundred twenty white crosses were hung at the site. The crosses were ordered to be made by Latter-day Saint leaders in Salt Lake and made by Latter-day Saint members in St. George.
President Gordon B. Hinckley will be receiving a letter from Arkansas' two senators, urging him to back the proposal that the landmark be made a historical landmark. The church leaders say they're certainly willing to have that conversation. The good news is they're talking.
×
Related links
Most recent Utah stories