Estimated read time: 2-3 minutes
This archived news story is available only for your personal, non-commercial use. Information in the story may be outdated or superseded by additional information. Reading or replaying the story in its archived form does not constitute a republication of the story.
Alex Cabrero ReportingA lot has happened since the 9/11 attacks, sometimes making it difficult to remember how unguarded and surprised we all were.
On that Tuesday six years ago, many of us had never heard of al-Qaida, the Taliban or weapons of mass destruction. Iraq was still that country from Operation Desert Storm, and Osama bin Laden was just some foreign guy with a long beard.
Today we all know better, but it's difficult to think of 9/11 without thinking about all the politics involved. So what do elementary kids know about 9/11?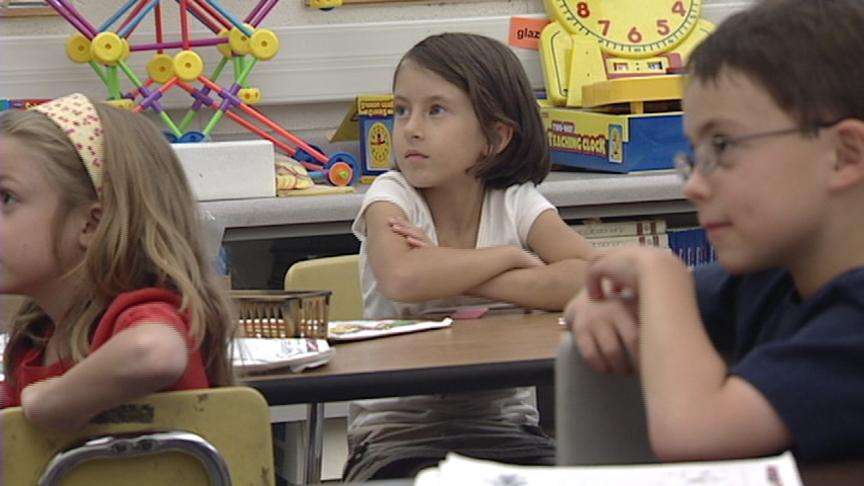 Students in Carol Flowers' first-grade class learned about insects today, but many of them already knew about something much tougher. They know why the flag outside Whittier Elementary was at half-staff.
These children were born in 2001 and are obviously too young to remember the Sept. 11 terrorist attacks, but a few, like Josie Parry, Caleb Smith and Jonah Anderson sure have heard about them.
Josie said, "I just know that there were two towers. They were the same height."
"The Two towers that looked identical to each other," said Caleb.
Jonah explained that on 9/11, "One plane just came crashing into one of the Twin Towers." Caleb said, "Then about 5 minutes later, the second plane came crashing into the building."
Jose explained, "A lot of people died because the building caught on fire from all the gas."
Caleb agreed. He said, "A lot of people were killed when those planes crashed against those towers."
Josie said the plane crashes weren't accidents and she knows why it happened. She said, "They did that on purpose. They didn't like our country."
Caleb explained the pilots "were trained only to crash the planes into those two towers."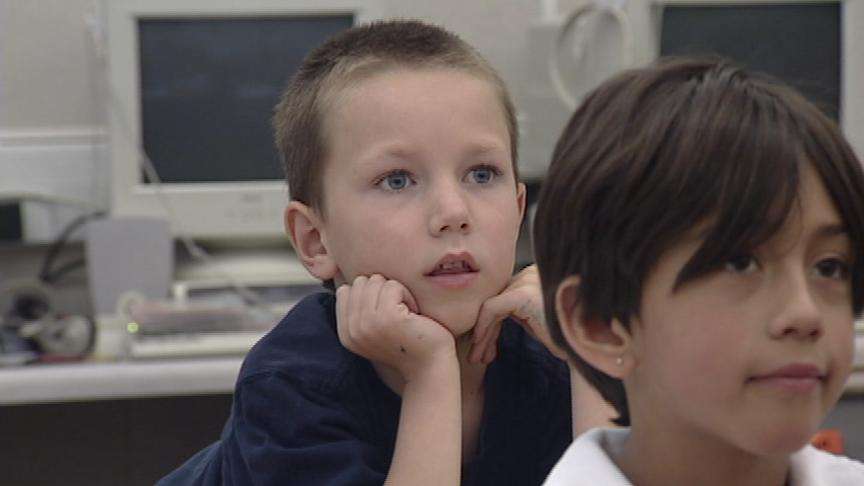 It is amazing how much they know at such a young age, which their teacher says gives us all hope. Flowers says, "You do get a sense that we get it back together, and it seemed like we wouldn't recover, and clearly we can go on and get back to some kind of normal life."
The children also said thinking about the attacks makes them scared; but one student said maybe one day, we can all be friends and this won't happen again.
Now that's hope for the future.
×
Most recent Utah stories