Estimated read time: 1-2 minutes
This archived news story is available only for your personal, non-commercial use. Information in the story may be outdated or superseded by additional information. Reading or replaying the story in its archived form does not constitute a republication of the story.
Amanda Butterfield Reporting A fire came close to homes on Salt Lake's East Bench this evening, and three fire agencies were called out to fight it. No damage was done to any houses in the neighborhood.
Crews arrived to flames on the mountainside and were able to quickly put it out before it jumped the other side of the mountains to homes there. Neighbors there were particularly nervous because this is not the first fire scare they've had.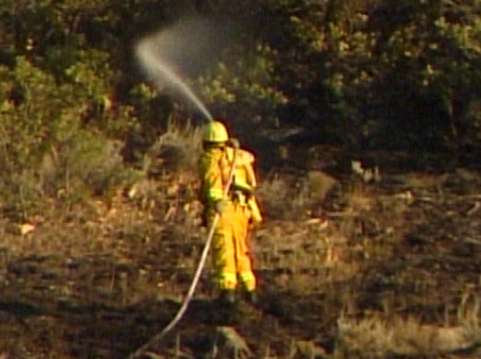 Pawan Sharma said, "Last year we had a fire on that mountain there, and this year this, so we are worried we are so close to the mountains."
The fire didn't get too big, only burning around three acres, but because of where the fire was spreading, three agencies were called in. The first was Salt Lake City; they're responsible for the land that is below the Highland 'H' on the hill.
Mike Watson, with Unified Fire Authority, said, "So SLC Fire is responsible for all the structures in this area. As it moves uphill, that's Unified Fire Authority area, then it gets up into Forest Service."
Crews had to haul fire hoses up to the top of the mountain because it was too late to fly over and dump water.
The fire is likely human-caused since there's been no lightning anywhere near the area today; however, it's still being investigated.
×
Most recent Utah stories