This archived news story is available only for your personal, non-commercial use. Information in the story may be outdated or superseded by additional information. Reading or replaying the story in its archived form does not constitute a republication of the story.
SALT LAKE CITY — The highly anticipated opening of The Leonardo astounds guests and visitors with hands-on exhibits and one-of-a-kind displays. Named after Leonardo da Vinci, the museum incorporates science, art and technology into one creative expanse.
Da Vinci was more than simply a great artist. He was a scientist, inventor, astronomer and creative thinker. His famous "Vitruvian Man" drawing explores the function of anatomy while admiring the beauty that can be found within science. Leonardo was a true revolutionary not only for his work, but his way of thinking and continual thirst for knowledge.
The idea for The Leonardo museum in Salt Lake City is based on some of the ideas and themes from da Vinci's life. The museum is designed as a place where patrons of all ages can come to a central meeting place to explore, think and create, all while recognizing the beauty that comprises our world.
Visitors are invited into a hands-on learning experience and mutual community collaboration. The Leonardo is a horse of an entirely different color, changing what comes to mind when we hear the word "museum." The focus is less on the final outcome and more on the visionary process.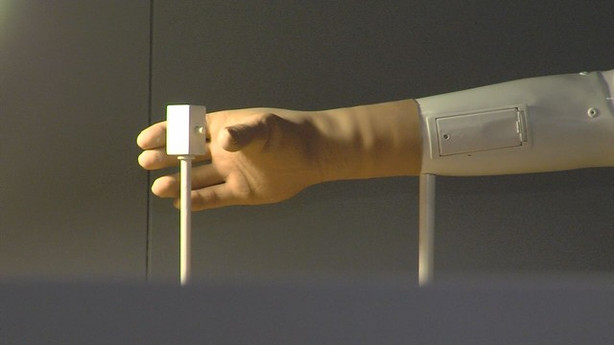 There are many exhibits where guests can be directly involved, creating art using various technological mediums, examining their genetic makeup or even just trying their hand at a new skill. There are exhibits designed for all age ranges and interests.
In the prosthetics exhibit are various prosthetic limbs with information on how these feats of technology replicate a natural limb. Users can experience for themselves performing day-to-day tasks with a prosthetic limb to glean a better understanding of how the limbs function and how even an ordinary task can be quite a process for an individual with a prosthetic limb. The exhibit is complete with an obstacle course of sorts, where guests can utilize a prosthetic leg in an everyday environment setting.
Hy lozoic Ground is a masterpiece of art unlike any experienced before. Breathtakingly beautiful, this synthetic life form responds to your presence as you move through it. Just as you meet it for the first time, it is meeting you and responding to your presence.
Sensors in the sculpture continually send impulses through its neural network, allowing it to receive feedback on its environment. Delicate fronds move, responding to onlookers' approach and touch, while miniature flasks hold chemicals that interact with the surrounding air and gasses.
Hylozoic Ground resides in the entrance of the museum and trails the first two stories. Guests can get a more intimate look from the first floor balcony or escalators that take you directly into the sculpture. This one-of-a- kind artwork has been hosted in venues around the world, but will now call Salt Lake City its home.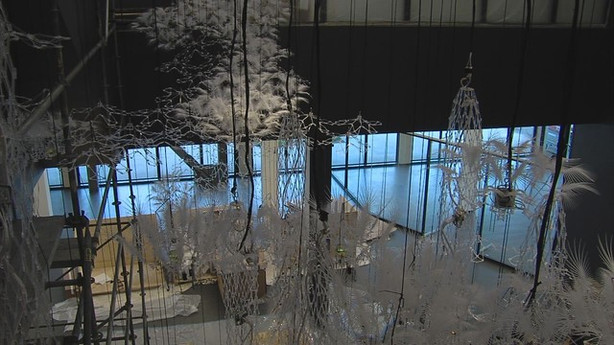 Guests can try the interactive map exhibit, a satellite map that users control using their feet to zoom in and out, allowing you to travel around the globe in mere seconds. With a little geography, you can explore foreign countries or even get a bird's-eye view of your own neighborhood. This truly brings new meaning to the old adage of walking a mile in someone else's shoes.
There are a multitude of exhibits for guests to explore, create and learn. A trip to The Leonardo can be an exciting all-day learning experience. The Leonardo is now open in the old city library building at 209 East 500 South in downtown Salt Lake City. For more information on their hours and prices or to buy tickets online, visit The Leonardo Web site.
×
Photos
Related Links
Related Stories