Estimated read time: 2-3 minutes
This archived news story is available only for your personal, non-commercial use. Information in the story may be outdated or superseded by additional information. Reading or replaying the story in its archived form does not constitute a republication of the story.
Sandra Yi ReportingPolice in Layton are investigating a bomb scare after a car wash employee found what looked like pipe bombs in a trash can.
A worker made the discovery at 9:30 Wednesday morning. It took bomb technicians 11 hours to detonate them all. They reopened the road to traffic about 9 p.m. Now investigators are trying to figure out who put the devices there and why.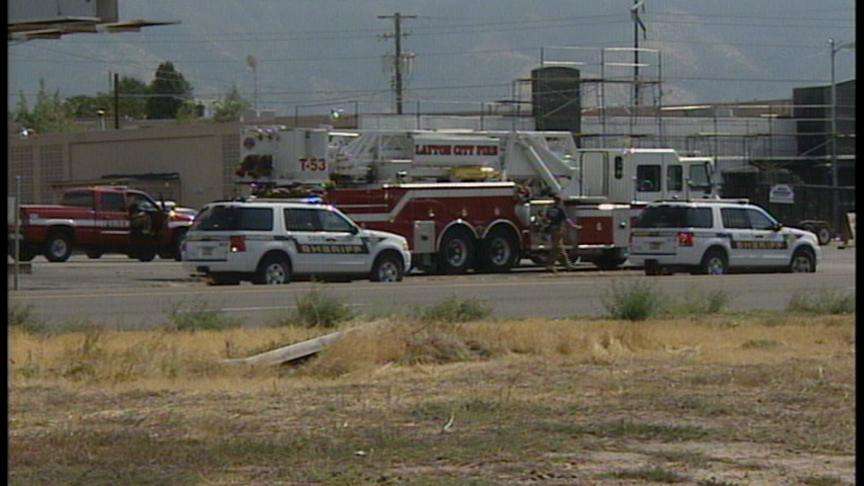 The bays in the self-service car wash can be a dumping ground.
The car wash owner's son, Bryce Thurgood, said, "We've had people come in and wash their cars before, and drop stuff off and leave it and forget it."
That was the case when a worker found some items abandoned near a trash can Wednesday morning.
"Clothes, boxes of clothes, there was some horse halters, just a bunch of stuff laying around the bay," Thurgood said.
But what really caught the worker's eye was something inside the trash can, wrapped in a green tarp.
Thurgood said, "You could tell they were pipe bombs. They were 2-inches in diameter, both ends were capped, and they had two, foot long fuses that was wound up."
Thurgood counted at least 20 of them. Police couldn't confirm the exact number, but say there were multiple devices that looked like pipe bombs.
Layton Police Sgt. Mark Chatlin said, "The amount and placement of it is unusual."
A stretch of Main Street was closed, and at least 10 businesses were evacuated while bomb technicians sent in a robot to detonate each device, one by one. It was a slow process, but police took it seriously.
Sgt. Chatlin said, "There are several businesses and lots of people and traffic in this area all the time, so if they truly are explosives, it is a very dangerous situation."
Police say they don't know who put the devices there or why or even if they contained explosives. That's all under investigation.
"The consequences are extremely severe, and they should be. It's taken all day and a lot of resources away from doing other things, as well as putting a lot of people in danger," Sgt. Chatlin said.
If you have any information that can help investigators with this case, call Layton Police.
×
Most recent Utah stories