Estimated read time: 2-3 minutes
This archived news story is available only for your personal, non-commercial use. Information in the story may be outdated or superseded by additional information. Reading or replaying the story in its archived form does not constitute a republication of the story.
Photo courtesy of Amie LarsenWhit Johnson Reporting
Thousands of people are still without power tonight following intense storms that have battered the Wasatch Front over the last two days. Some neighborhoods could remain in the dark for the next few hours, as Rocky Mountain Power Works to repair damaged equipment.
Many people spent the day cleaning up after the storm; it's certainly a hard day's work.
Nancy Boling said, "I've got a bunch of my shingles off of my roof; one, two, three trees; and a fence."
Snapped trees, damaged homes and just about any other royal pain you can imagine.
Kelly McDougall described the damage to her car after a tree fell on it: "It's pretty much smashed from front to end."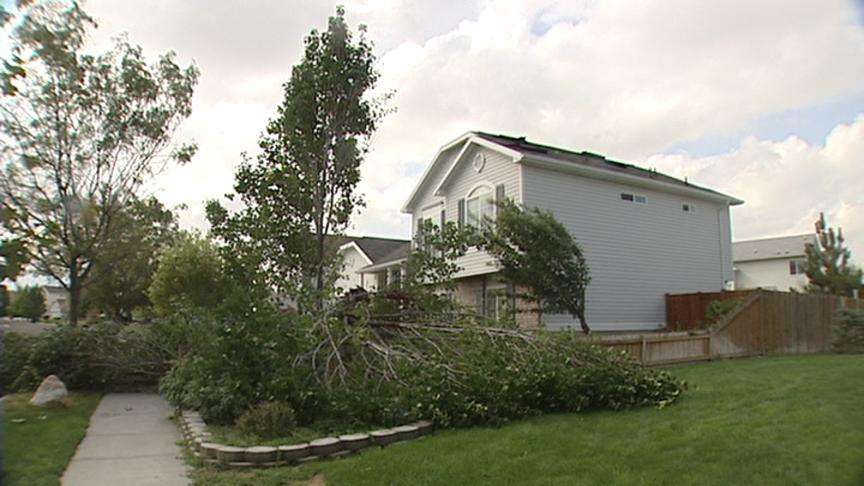 The mess all came in the wake of a one-two punch from Mother Nature.
Beau Badger said, "The wind was blowing like I've never seen it around here."
Sarah Wright said, "We immediately grabbed all our kids and ran to the basement, and we heard these big booms. We thought windows were breaking."
Intense storms knocked out power to more than 50,000 customers from Utah County to the Idaho border.
Bill Case said, "I understand it was a massive storm, and I can understand a delay in getting power restored, but this amount of time, I think, is totally ridiculous."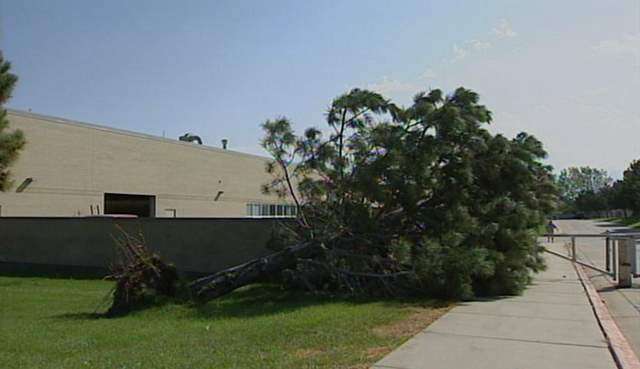 Claudette Evans said, "I can't even get out of the garage unless I hand-lift the door."
In Bountiful it was lightning striking a home, igniting a fire. Nobody was inside at the time, but it's the type of blaze firefighters don't see very often.
Capt. Willey, with South Davis Metro Fire, said, "Maybe in my career of 15 years, three or four of these types this serious."
No major injuries were reported as a result of the storm, but the events that took place will likely leave a mark in the memories of a lot of people.
×
Photos
Related links
Most recent Utah stories