This archived news story is available only for your personal, non-commercial use. Information in the story may be outdated or superseded by additional information. Reading or replaying the story in its archived form does not constitute a republication of the story.
TAYLORSVILLE — Some of Utah's legal immigrants trying to renew their driver license are finding out they no longer meet the necessary requirements to keep that license in Utah.
The new federal REAL ID Act does not recognize the temporary legal status of some immigrants. So while they are here legally, and following the law, they no longer qualify for a regular Utah driver license.
Sorin Blaga is a Romanian native who legally immigrated to the United States on a work training visa in 2000.
"I was by myself here for a year and a half," Blaga said. Two years later, he wanted to make the move permanent, "because I fell in love with this country, and I decided to bring my family here."
They are "parole" status immigrants, which is a temporary and legal humanitarian status. In 2006, the Blagas began the process to become U.S. citizens. Today, they're still waiting for their green cards — a decision from the federal government.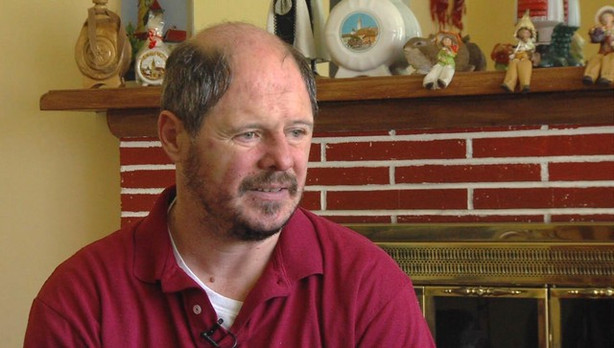 In Sorin Blaga's eyes, he and his family have legal U.S. status, so he can't understand why they're having trouble renewing their Utah drivers' licenses.
"I went seven or eight times to (the) DMV to renew my driver license," he told KSL News.
Blaga has had a Utah driver's license for the past seven years. So imagine his surprise when he recently discovered he can no longer have one.
In January 2010, Utah adopted the federal REAL ID law, and people like the Blagas, who have temporary visas, no longer qualify for driver's licenses.
That change in the law is affecting students at Brigham Young University, the University of Utah, and Weber State University. It's also affecting business owners who legally hire foreign workers, as well as victims of trafficking and other crimes who sought refuge in the United States.
Driver license division staff told the Blagas their only option was to apply for a driving privilege card.
"When you receive a driving privilege card, you declare yourself (an) undocumented illegal immigrant," Blaga said.
"I think there's that perception. It's an erroneous perception," said Chris Caras, of the Utah Department of Public Safety. "There are people who have legal present status, such as parolees, who possess a driving privilege card."
---
"It's been a real learning curve for us and for our staff," he said. "This is not an area that we're used to being pulled into the middle of an immigration issue." -Chris Caras, Utah Department of Public Safety
---
Caras says since Utah adopted federal REAL ID standards, employees at the Utah Department of Public Safety have been busy. "Our staff has had to come up to speed on what type of documents would establish what type of status, and that's not something we've ever had to do before," he said.
There have been rumors circulating of cases where certain driver license locations around the valley would reject applications from some students. But then they'd go to other locations and were able to renew their drivers licenses. Caras says more training may need to happen.
"It's been a real learning curve for us and for our staff," he said. "This is not an area that we're used to being pulled into the middle of an immigration issue."
Meanwhile, the Blagas are concerned with their son being labeled as an illegal immigrant because he carries the driving privilege card. Caras recommends immigrants carry their legal immigration documents with them at all times, if they're worried about operating a motor vehicle with a driving privilege card.
Sorin Blaga's limited-term license will expire next month and his wife's license will expire in 2012. They're tired of the constant trips to attempt to renew their limited-term licenses. He feels hopeless.
"I have no idea what to do or how to solve this problem," he said.
Email: niyamba@ksl.com
×
Photos