Estimated read time: 1-2 minutes
This archived news story is available only for your personal, non-commercial use. Information in the story may be outdated or superseded by additional information. Reading or replaying the story in its archived form does not constitute a republication of the story.
Courtney Orton Reporting Park City has a unique way of celebrating the Labor Day holiday. They call it Miner's Day and they pay tribute miners of the past, present and future.
Park City got its start back in 1868 when silver was discovered there. Now more than a century later, residents celebrate their mining heritage every year -- including Richard Martinez, a miner with more than 50 years of experience.
He and others paid tribute to the miners who lost their lives at the Crandall Canyon mine. As part of the tribute they held a moment of special prayer.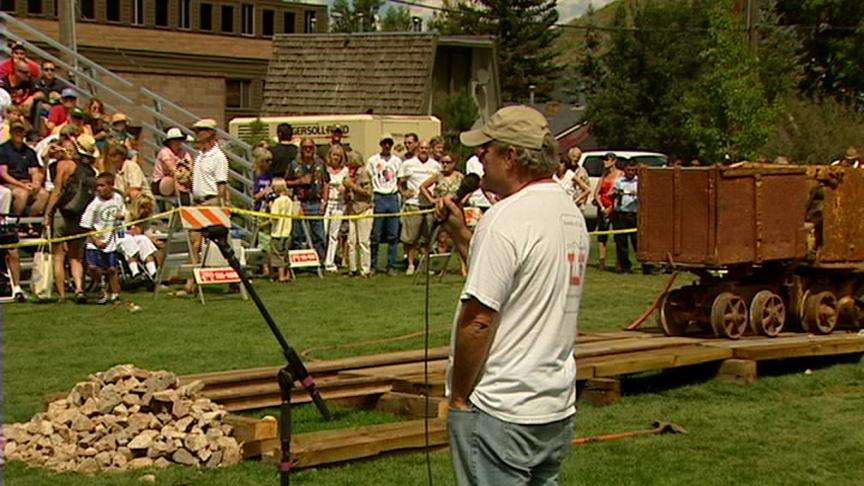 Park City Mayor Dana Williams told the crowd, "To honor them, there's nothing better than doing this event today."
Hundreds came to watch the annual mucking and drilling competition. Anxious competitors see who can fill the cart up with rock the fastest.
In the old days, muckers had to fill the cart up with a shovel. It took them 15 to 20 minutes to do so. Now, it only takes them 60 seconds and the best time wins.
Gus Friesen came to Park City especially for the competition. "Being an underground miner myself, it's, I guess, fun to be up here, be with some of the other guys that do similar work I do," he said.
For everyone involved it's a day that fosters respect for the city's mining heritage. "Being a mining community, it's nice to see what the old time was like and that traditions are still respected and that the young people are learning what it was like when Park City was in its heyday," Park City resident Michael Witte said.
The mucking and drilling contest drew real miners from the Salt Lake Valley, Idaho, and Park City.
×
Most recent Utah stories