Estimated read time: 2-3 minutes
This archived news story is available only for your personal, non-commercial use. Information in the story may be outdated or superseded by additional information. Reading or replaying the story in its archived form does not constitute a republication of the story.
Keith McCord ReportingWith all the talk about controversial education issues such as vouchers and proposed school district splits, here's something more upbeat: Utah students scored higher on the 2007 ACT test than the national average!
Alex Hanson, a senior at Olympus High School said he didn't even study for the ACT test, but he aced it! "It's really taken 17 years of preparation, but the test itself is not horribly difficult," he said.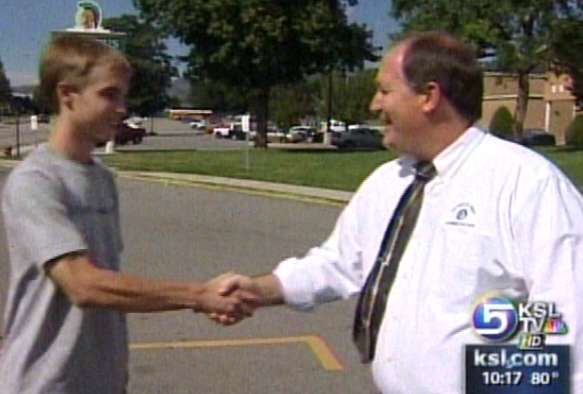 The ACT is a standardized achievement exam for college admissions. It's a timed, multiple choice test dealing with math, science, English and reading. More than a million students take it each year, and, for most, it's pretty challenging. For example, in the math section you'd better know that two times X plus three, is the simplified version of a complicated fraction.
Hanson says, "The ACT has a lot of questions that you learn that are kind of, well, not basic, but they're to the level of either you know it or you don't."
On the ACT, a score of 36 is perfect. Alex is one of three Utah students who aced the test in June. He joins 176 others across the country who did it, too, which puts him into an elite group.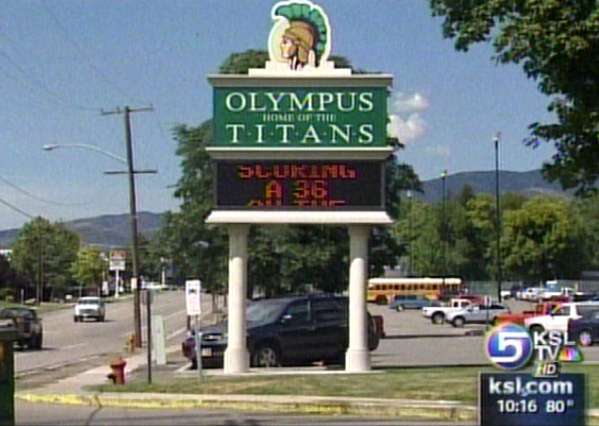 "And so when you calculate that down, it's about half of a tenth of one percent that got perfect scores," he says.
The national average score for the 2007 ACT was 21.2; Utah was a bit better at 21.7. Tops in the nation were Massachusetts and Connecticut.
Olympus High is quite proud of Alex; the message board out front spreads the news. The principal, Mark Manning, also presented him with this special academic achievement pin. Manning says Alex's test score gives the school some bragging rights.
"Well, it does. It also shows other students what they can accomplish. And if they work hard in their academics, they can be successful, and be successful post-high school," Manning says.
As for his future, Alex Hanson hopes to go to MIT and wants a career in physics and engineering. Of course, he has to finish high school first, which shouldn't be a problem -- he has 4.0 GPA!
The next ACT is scheduled for October 27, so start studying now; or, if you want to be like Alex Hanson, don't!
By the way, Alex scored a 2320 of a possible 2400 on the SAT.
×
Most recent Utah stories