Estimated read time: 3-4 minutes
This archived news story is available only for your personal, non-commercial use. Information in the story may be outdated or superseded by additional information. Reading or replaying the story in its archived form does not constitute a republication of the story.
Sandra Yi ReportingInvestigators looking for drugs think they've also uncovered a dog-fighting ring.
Troy Wood, with Salt Lake County Animal Services, said, "They're starved, overworked, pumped full of drugs, all for human entertainment."
The couple involved lives in Idaho, but police there suspect they crossed into Utah to participate in the illegal sport. Investigators are still looking for the people behind the ring and the dogs.
In Utah dog fighting is a felony. Not so in Idaho, and authorities there fear that could bring more dog fighting to their state.
When Idaho authorities searched a home in Oneida County for drugs, they unexpectedly found evidence of another crime -- dog fighting. During the investigation, though, someone got into the house, and stole the more than 30 pit bulls, that were chained up outside.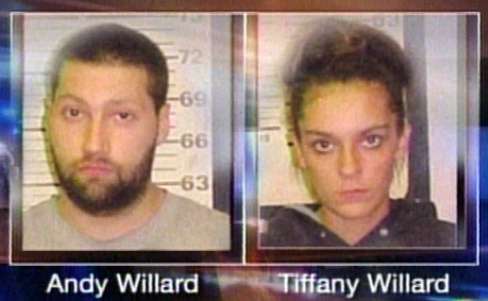 Oneida County authorities arrested Andy and Tiffany Willard on drug charges. The couple used to live in Brigham City. The Box Elder County Sheriff's Office arrested them two years ago, also on drug charges.
Idaho authorities want to pursue the dog fighting case but say Andy Willard isn't talking.
Oneida County Sheriff, Jeff Semrad, said, "These are dangerous people, and the individual we arrested has told us that. That's why he doesn't want to cooperate and give names, because he's scared."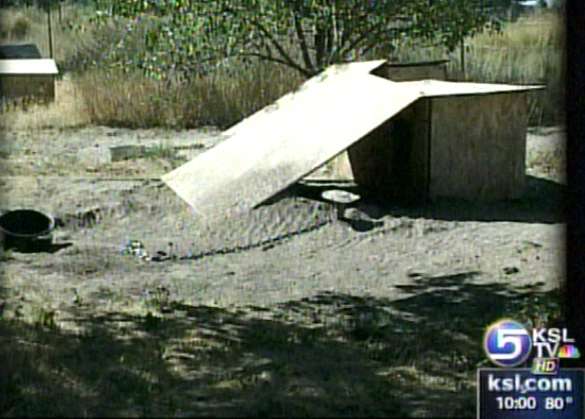 The Oneida County Sheriff says Idaho needs tougher penalties for dog fighting.
"With Idaho being one of only two states that is a misdemeanor, we're going to see more of this coming to our state," Sheriff Semrad said.
In Utah, dog fighting is a felony, but animal control officials say it's still popular.
Wood says, "It's so underground, people don't know what's happening." He says that's why it's so hard to prosecute. "They don't want to get busted because they put a lot of money into their dogs and they just don't want them taken away."
Eighty-year-old John Smith fought to get his dogs back when he was charged with animal cruelty back in 1995. A judge found him innocent. Last year Smith was charged with multiple counts of training dogs for fighting. The case is still going through court.
Animal control officials say dog fighting is a national problem. They showed us pictures from Utah cases that included malnourished dogs, training equipment used to work the animals and chains and heavy weights the dogs are forced to carry.
Wood said, "It's very sad. It's the animal that suffers in the long run. If a dog quits performing, death is its only outcome."
The Box Elder County Sheriff's office says investigators in Oneida County have contacted them about the couple in custody for help with background information. A detective said they are cooperating with the dog fighting investigation in Idaho.
Utah laws regarding dog fighting are specific: It is a third degree felony with a fine up to $25,000 to own, possess, or train a dog with intent to engage it in dog fighting; or to cause a dog to fight with another dog for amusement or gain. Just being a spectator at a dog fight is a class B misdemeanor. Also, peace officers have the right to seize dogs and any other property used in dog fighting.
×
Most recent Utah stories