Estimated read time: 2-3 minutes
This archived news story is available only for your personal, non-commercial use. Information in the story may be outdated or superseded by additional information. Reading or replaying the story in its archived form does not constitute a republication of the story.
Sarah Dallof ReportingA crane tipped over and slammed into two mobile homes this afternoon in Roy.
Nobody was hurt, but hazardous materials crews came in to clean up diesel fuel.
The crane was actually holding a tree that was being cut down, and when the crane and the tree fell, they toppled on two trailer homes in two trailer parks.
When the crane toppled, it hit one trailer where no one was home and another where someone definitely was. Verlene Morton said, "I heard a big crash. I knew right then and there that it happened. And I was just like, 'OK, either the tree or the crane landed on my house.'"
She grabbed her 4-year-old son and raced outside to discover it was the crane crushing her bedroom and bathroom.
Verlene says, "I ran out and yelled at them, told them they were idiots and basically called them every name in the book, which not really good, but I was completely upset."
Scott Morton said, "I thought she was joking because she told me, 'Guess what? Our worst nightmare has come true.'"
The Mortons are renting, and they don't have renter's insurance. The Red Cross is helping the family by giving them emergency supplies. The Mortons say they will stay with family.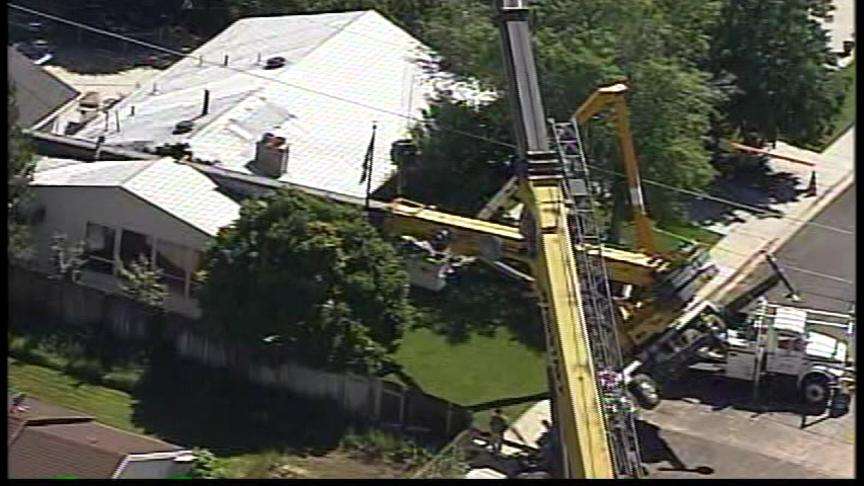 The Mortons aren't the first family to face a nightmare like this. In June a crane fell on an Orem home. No one was hurt.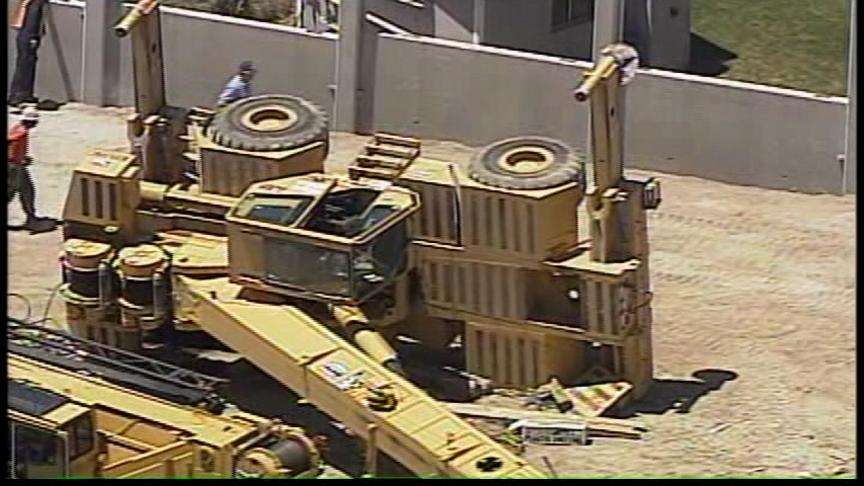 Later in the month, a crane installing a sound barrier in Sandy toppled and blocked traffic for hours.
Then in August a crane dropped a beam onto I-15 causing a serious accident.
In this case, officials say the crane, which was holding a tree that was being cut, was just holding too much weight.
Roy Police Chief Greg Whinham said, "They cut the tree, they had more weight on the end of the crane than they had balanced on the other end, and it's lifted the crane off the ground."
It's the latest in a series of summer crane accidents that has left a family homeless.
The resident of the other damaged trailer is actually on vacation; he's out of state. We haven't been able to talk to him yet.
We did put in some calls to the owner of the crane, Nelson Intermountain Crane. Our calls to them have not been returned.
×
Photos
Related links
Most recent Utah stories