Estimated read time: 1-2 minutes
This archived news story is available only for your personal, non-commercial use. Information in the story may be outdated or superseded by additional information. Reading or replaying the story in its archived form does not constitute a republication of the story.
Andrew Adams, KSL NewsradioSalt Lake City's mayor is slamming one of his potential replacements, just 12 days before the city's mayoral primary.
Mayor Rocky Anderson says Dave Buhler would be a disaster as mayor and suggests he wouldn't be capable of going against The Church of Jesus Christ of Latter-day Saints on an issue.
"There are a lot of good people of all religious beliefs in politics, but I don't see Dave Buhler as ever standing up to the powers that be in this community on anything," Anderson said.
Buhler calls it just another political attack.
"He may be frustrated because his hand-picked choice is in fourth place, in single digits in the latest published polls. I think that people see through this. They don't want these kinds of personal attacks," Buhler said.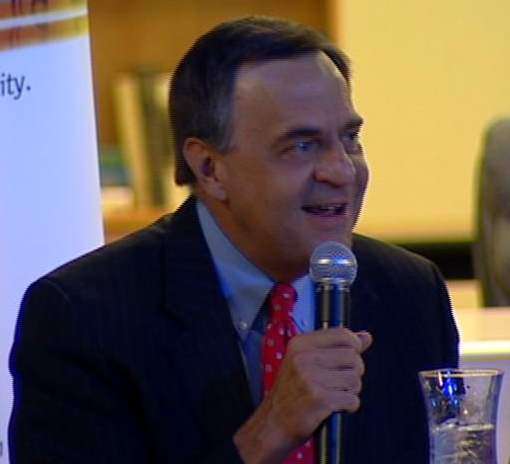 Also at issue, Buhler says Rocky dropped the ball in letting a new Newspaper Agency Corp. printing plan slip to West Valley City. Rocky says Buhler is lying.
The nine-person mayoral field will be cut down to two in the Sept. 11 primary. The final pair will face off in the November general election. Recent polls show Buhler, a Salt Lake City councilman for eight years, neck and neck with Salt Lake County Councilwoman Jenny Wilson for the lead in the race.
×
Related links
Most recent Politics stories