Estimated read time: 3-4 minutes
This archived news story is available only for your personal, non-commercial use. Information in the story may be outdated or superseded by additional information. Reading or replaying the story in its archived form does not constitute a republication of the story.
Whit Johnson ReportingA suicide bomb Tuesday that killed three soldiers at a construction site would have been a lot more deadly if not for the bravery of an Army sergeant from Utah.
Matt Herrerra, Sgt. Rocky Herrera's son, said, "He was working on a bridge and approached the bomber in attempts, I guess, to keep casualties down to a minimum. He's basically shown leadership. They think of him as a hero for what he's done. He was hit by a suicide bomber in Afghanistan. He was working on a bridge and approached the bomber in attempts to keep casualties down to a minimum."
Sergeant First Class Rocky Herrera was a son, a father, a husband and a long-time friend to many people in the Salt Lake area. Most of those friends he met while pursuing one of his great passions, boxing.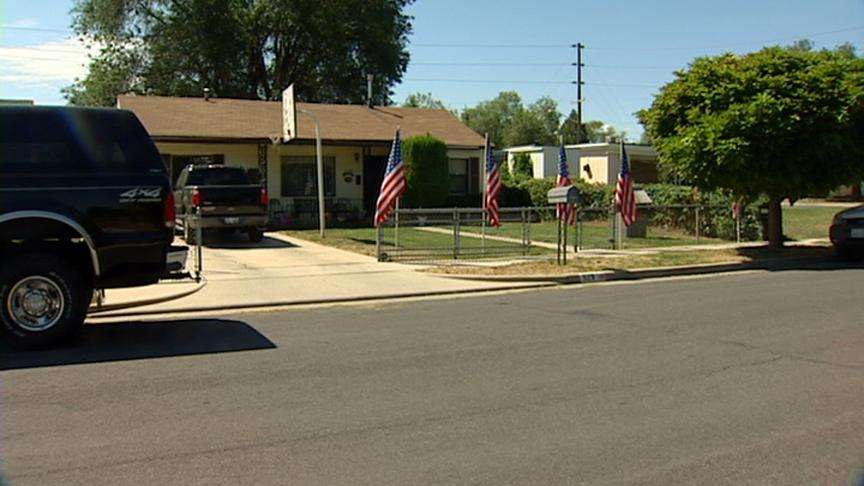 Sgt. Herrerra's sister and childhood boxing friends tell us more about the man they nicknamed "Rock." They say he was everybody's Rock and nothing short of a role model.
It was inside a Salt Lake City gym, Leo Montoya's Boxing Club, where a young, athletic Rocky Herrera learned the importance of discipline and how to be a man.
Montoya said, "He used to be one of the best ones I had. I liked the way he opened his feet out and way out."
Coach Montoya was like a father to Rocky. The news of the soldier's death in Afghanistan hit Leo's gym hard.
Longtime friend Darry Duran said, "I heard this and it tore my heart out."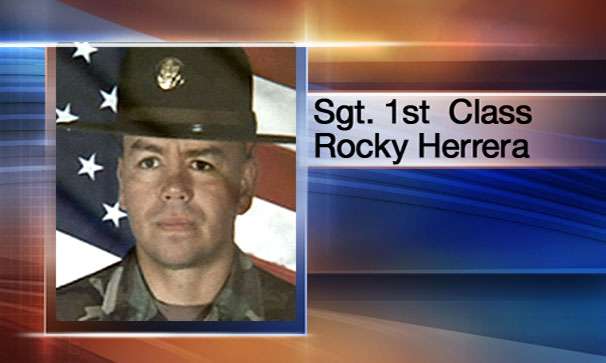 Friends will never forget Rocky's character and love for others. Rocky's family honored him with flags outside their home, but even though they knew he was in harm's way, deployed overseas, Rocky's death hasn't quite set in.
Rocky's sister, Jeri Herrera, said, "When I was told, I was like, 'No! It can't be him. It can't be him. They've got to be wrong.'"
In Rocky's honor, Leo had a special trophy made for his family.
"Ten bells here means that he's out for life, which hurts me a lot, but he's out. My Rocky's out," Montoya said.
Jeri said, "I don't know many people who maintain a large sum of friends for 30 plus years."
They're friends that will always remember the hard hitting golden glove champion, Rocky Herrera, the "Rock."
"I can't forget him, not even for a minute. Every time I turn around and then I can see him, I can almost see him here training," Montoya said.
Sgt First Class Rocky Herrera dedicated 20 years to the U.S. Army. He leaves behind a wife, two sons and two daughters. His family is still working out all of his funeral plans.
Herrera grew up in Salt Lake City and enjoyed fishing and woodworking. The 43-year-old deployed to Afghanistan last November with the 585th Engineer Company out of Ft. Lewis, Washington.
U.S. combat engineers in Afghanistan are part of a multi-national team building bridges, roads, ditches and sewage lagoons. "He believed he was doing the right thing by being out there," Matt said.
According to U.S. Department of Defense statistics, 239 U.S. troops have been killed in action in Afghanistan and more than 1,500 wounded in the nearly six years since the U.S. invaded the country in response to the terrorist attacks of September 11.
×
Photos
Most recent Utah stories