Estimated read time: 2-3 minutes
This archived news story is available only for your personal, non-commercial use. Information in the story may be outdated or superseded by additional information. Reading or replaying the story in its archived form does not constitute a republication of the story.
Keith McCord Reporting Representatives from the Mine Safety and Health Administration (MSHA) met with Utah lawmakers this afternoon to give them an update on the investigation at the Crandall Canyon mine and to let them ask questions.
The message that came out of the meeting was that mining in Utah is important and unique in terms of its geological challenges.
The question is how do safety officials make mining safer here? There are a lot of issues to look at in that regard.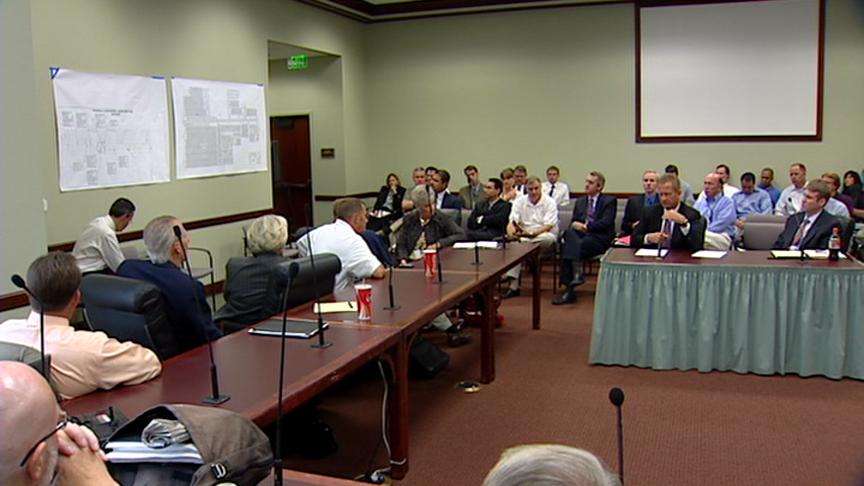 MSHA representative Kevin Stricklin told a gathering of Utah lawmakers today that MSHA's main team of investigators will arrive next week and begin the intricate review of the operations at Crandall Canyon.
He did say, though, that an underground inspection of equipment, which is routine in other mine accidents, is impossible here.
Stricklin said there's the possibility of drilling one or two more boreholes in which to lower a robotic camera to see if they can find anything. After that they'll reevaluate.
He says everyone is still hoping for a miracle down there, but at some point the rescue/recovery effort will have to stop. "We don't want to put any more lives at risk than we've already lost. So there's a possibility that we may not be able to remove the miners from the mine," Stricklin said. He added that if MSHA could not to remove the miners, they would seal the mine.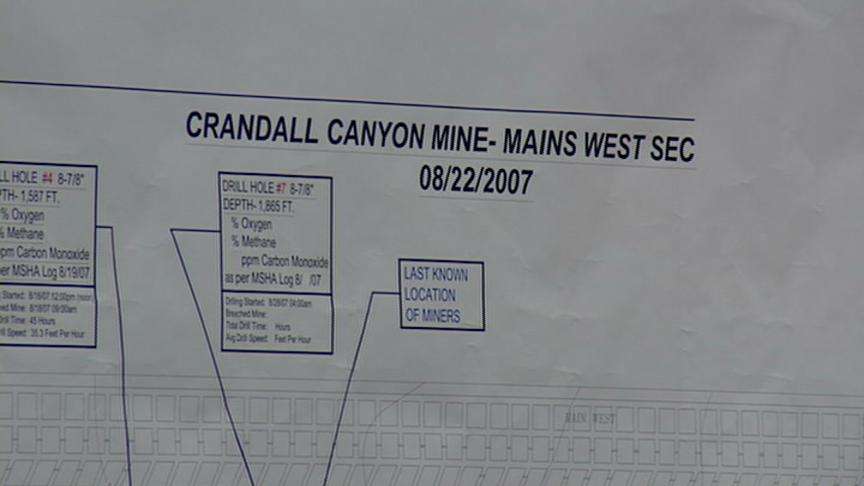 Stricklin also made it clear that the mining operations at Crandall Canyon are done; it will not reopen.
One of the lawmakers asked about the cost of this operation and Stricklin said each borehole, seven in all so far, cost $1 million each.
Congress will hold a similar hearing next Wednesday where they will question MSHA representatives about what happened at Crandall Canyon.
Meanwhile in Nashville, Labor Secretary Elaine Chao told a miners' conference the Bush Administration is committed to improving mine safety.
Beyond that, Chao did not discuss any issues specific to the Utah mine collapse.
Participants at the Mine Rescue Conference have been going through drills to practice in a mine rescue.
The brother of Manuel Sanchez,one of the six men trapped in the Crandall Canyon mine, attended that conference. "So far we haven't been able to do nothin' for him during the Crandall Canyon incident, but there's been a lot of other incidents that have happened similar, or fires or explosions, that we actually are able to rejoice after we rescue some of the miners that are trapped in there," Carlos Sanchez said.
Secretary Chao said many safety improvements, such as requiring additional stores of oxygen and better tracking equipment, have already been ordered under the mine safety bill signed by President Bush last June.
(The Associated Press contributed to this article.)
×
Related links
Most recent Utah stories