Estimated read time: 2-3 minutes
This archived news story is available only for your personal, non-commercial use. Information in the story may be outdated or superseded by additional information. Reading or replaying the story in its archived form does not constitute a republication of the story.
Whit Johnson Reporting Just one day after an Amber Alert reunited a 5-year-old girl with her grandparents, law enforcement agencies are announcing more resources will be dedicated to finding missing children.
It's part of Utah's first regional Child Abduction Response Team, known as CART. Attorney General Mark Shurtleff talked about the program and improvements to the Amber Alert system today at Doxey Elementary School in Sunset.
Twenty-five years ago, 3-year-old Rachael Runyan was kidnapped from that school, then murdered. Her killer is still at large, and today her case is being re-opened.
Rachael Runyan's disappearance paved the way for Utah's Amber Alert system, but her parents are still searching for answers. Today they stood at the very spot where Rachael was kidnapped 25 years ago, and again asked the public to help put her killer behind bars.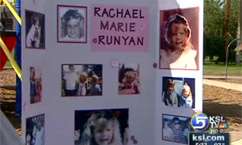 On August 26, 1982, a missing 3-year-old girl would forever change the scope of kidnapping investigations in Utah.
A police officer said, "The gentleman threw her into the car, ran around and got in, and then left the area."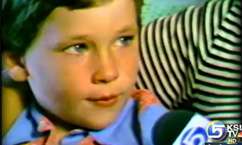 Rachael Runyan was playing at the Doxey elementary school playground when she was approached by a man offering candy. Her brothers watched in fear as she followed the man to his car.
Rachael's brother said, "I told Rachael to don't do it."
Her body was found several weeks later.
Jeff Runyan, Rachael's father, said, "We remember going to the medical examiner's office and identifying what was unrecognizable to us."
Fast forward to today. It's been 25 years since Rachael was abducted. It's still one of Utah's biggest unsolved cases, and her family is not giving up.
Her mother, Elaine Runyan-Simmons, said, "It is time for a killer to be brought to justice."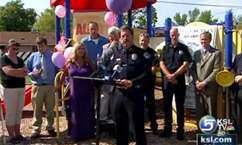 Chief Ken Eborn of the Sunset Police Department said, "We're going to have a fresh set of eyes take a look at the case. We're going to resubmit evidence in the case and just see what today's technology can tell us about it."
Rachael's parents hope someone with information or those involved in her death will have the courage to come forward and bring some closure to the horrifying memories that have haunted them for two-and-a-half decades.
Police say they are re-opening the investigation, but technically it was never closed. They are re-examining old evidence and following some new leads.
Also, there is a $53,000 reward for anyone with information that will lead to a conviction.
Eborn believes tipsters could solve the case.
"I refuse to believe that the person or persons who did this kept it quiet for 25 years," he said.
(The Associated Press contributed to this report)
×
Related links
Most recent Utah stories