Estimated read time: 4-5 minutes
This archived news story is available only for your personal, non-commercial use. Information in the story may be outdated or superseded by additional information. Reading or replaying the story in its archived form does not constitute a republication of the story.
Update: Jasmine Spens has been found in Evanston, Wyo. Saturday afternoon. She is OK. She is currently in the custody of the Evanston Police Department. They are taking her to the hospital to be checked out. They say that is standard protocol. The grandmother, Dana Spens, is expected to be reunited with Jasmine shortly. The Morgan County Sheriff's Office says the suspects, Jasmine's mother, Julia Wheelwright, and a male companion, Donald Watters were involved in a rollover this afternoon. They were taken into custody after leading a Weber County Sheriff's deputy on a short foot chase.
Investigators aren't sure why the girl was in Wyoming, and the suspects were in Utah.
Again, Jasmine Spens has been found. She is OK.
We'll update this story as soon as more information becomes available.
---
KSL Team Coverage
A little girl is taken from her grandmother, and police are asking for help to bring her safely home.
An Amber Alert was issued for 5-year-old Jasmine Spens, who was taken from her grandparent's home in Mountain Green, in Morgan County, on Friday morning. Police say one of the kidnappers is the girl's biological mother.
The girl's mother is 25-year-old Julia Wheelwright, who also has gone by the first name of Jasmine and also has used the last names Ballard, Spens and Owens.
She has brown hair and brown eyes. She is 5 feet 4 inches tall and weighs 100 pounds. She has a tattoo of "jasmine" across the back of her neck. She does not have custody of the child.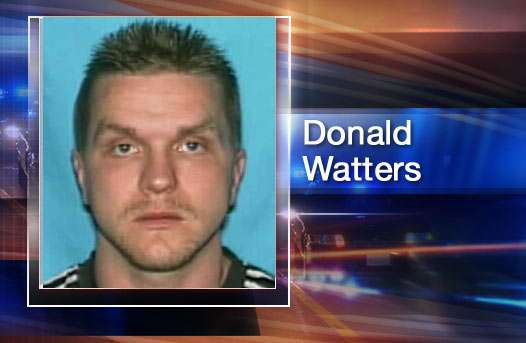 Police say Wheelwright was with a man identified as Donald Watters. He's 5 feet 10 inches tall, 180 pounds, has blond hair in a ponytail and blue eyes. He has a skull tattoo on his right upper arm. He was last seen wearing a white tank top and possibly a black hoodie.
The little girl the couple is accused of kidnapping is Jasmine Spens. She is 5 years old and was wearing a white polo shirt, light brown shorts, and no shoes. She has brown hair in a short ponytail and hazel eyes. She is 3 feet 9 inches tall and weighs about 60 pounds.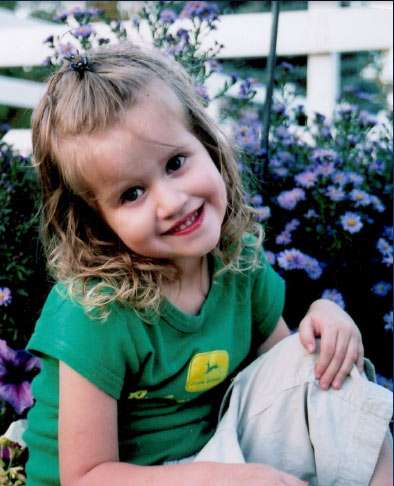 She has been living with her paternal grandparents since June, when they got full custody of her. Her grandmother, Dana Spens, says the couple showed up at the house at 11:00 a.m. She says the couple forced their way inside and Julia said she wanted her daughter. Spens says, "She was swinging wildly at me, and he took over and started shoving me down and punching me." Dana is OK. She says she told Jasmine to run, but Julia grabbed her. Then the couple left with the child.
The grandmother is now pleading for the safe return of the child. She says, "I'm very concerned. I'm afraid for a high-speed chase. The little girl is innocent. She's a sweetheart, and I love her, and we're just getting ready for her to go to kindergarten."
She also says, "I could see the look on her face. She's confused. She's scared. I mean, she loves her mom, but she doesn't understand; she's only five."
The couple is believed to be driving a 1990's Ford sedan, four-door, which is tan and grey in color. The car has a Utah temporary tag. Police say the couple may be heading to Idaho, possibly the Fort Hall Indian reservation, or Texas where they have some ties.
Jasmine's biological father was in Morgan County Friday night. He is very distraught over the situation.
If you have any information please call the Morgan County Sheriff's office at 801-629-8221 or simply dial 911.
Sgt. Jason Lee with the Morgan County Sheriff's Office says, "We are concerned about the safety of the child. Both the suspects have known drug history and violence history."
Deputies also say the mother and the man she's with have violent tendencies. We found quite the rap sheet on both of them.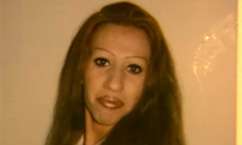 Ron Klein, a friend of Julia's, says, "She's a really good girl. She just has a drug problem."
Klein says she battled a heroin addiction for years. Authorities say she also abuses methamphetamine. She's been in jail, and while there she assaulted someone and was sentenced to a year behind bars for that.
Ron Klein says he's known Julia Wheelwright for 10 years and even saw her last night. He's hoping she'll turn herself in.
"I think Jasmine needs to get home to where the court says she needs to be. I think Julia needs to, like I asked her to do, get into rehab. I'll help you, the state will help you. I'll find any way to help you to do that," Klein said.
Wheelwright's record pales in comparison to the man she's with.
Donald Lee Watters' first conviction was for aggravated robbery and assault in 1996, where he robbed and beat up the victim with a baseball bat. Then, beginning in 2000, he has five assault convictions, including domestic violence and drug possession. He's been to prison.
The Morgan County Sheriff's Office says Watters is a violent man, and they're very concerned about that 5-year-old girl, Jasmine.
×
Photos
Most recent Utah stories