Estimated read time: 2-3 minutes
This archived news story is available only for your personal, non-commercial use. Information in the story may be outdated or superseded by additional information. Reading or replaying the story in its archived form does not constitute a republication of the story.
Gene Kennedy ReportingPilots James Linder and Clayton Barnes died Monday when their Apache helicopter went down for an unknown reason. Yesterday, James Linder's family talked to the media. Tonight, Clayton Barnes' family shares some personal thoughts with KSL.
Clayton's wife, Melinda, said, "There's a lot about him being a pilot, but there was so much more to him than that."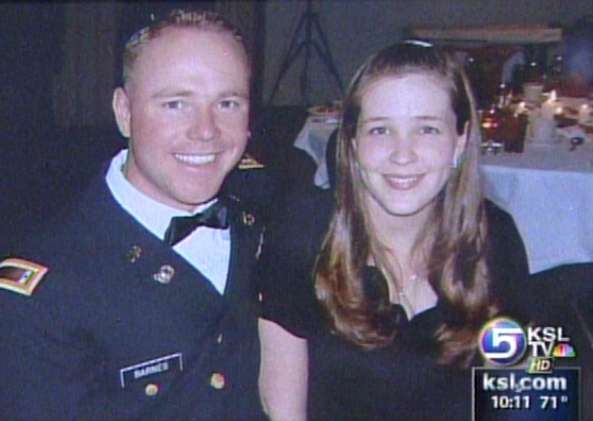 Chad Barnes, his brother, said, "He was like my best friend; I could turn to him for anything. Those kids were his life. He just glowed when he was with them. I just don't get why he had to go."
Melinda Barnes also said, "He was just an adoring husband, there's not a better husband."
"I just don't get why he had to go," said Chad.
Clayton was young, just 30 years old. He was an Orem native who gave 13 years of his life to the Utah National Guard, including a year in Afghanistan.
Melinda said, "He really loved Afghanistan. He said it was like vacation, but without family."
His family there was guys like James Linder. The two flew Apache helicopters over some rugged terrain, all to come back and lose their lives in a way no one expected, a training accident.
Barnes' father visited the crash site earlier today. He said, "I need to go to the crash site for closure, I needed to see what had actually taken place."
Scott Barnes has theories of what happened to his son, but rather than say, he feels more comfortable waiting until the investigation is over.
That was supposed to Clayton Barnes' last flight, then dental school in Nebraska. Instead, a family prepares to bury the young man who had his whole life in front of him.
Clayton Barnes will be buried Saturday in Payson, where his family lives.
×
Most recent Utah stories