Estimated read time: 2-3 minutes
This archived news story is available only for your personal, non-commercial use. Information in the story may be outdated or superseded by additional information. Reading or replaying the story in its archived form does not constitute a republication of the story.
Ashley Hayes ReportingIt used to be an allowance of a dollar a week sounded pretty good to kids under 10, but not anymore. Some Utah kids are hitting their parents up for $100 concert tickets. It's Hannah Montana, a Disney marketing phenomenon, who is putting parents in a tough spot.
It's a story about a 14-year-old rock star leading a double life to keep her fame a secret from friends and schoolmates. In Salt Lake, though, word is out.
She is a household name among 4-year-olds to teens.
Linda Buist is feeling the pressure at her house. She says, "It's crazy. Our house is a Hanna Montana... She's awesome."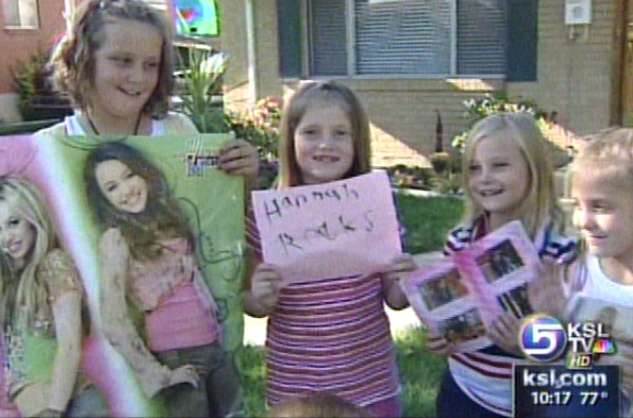 So awesome that when it was announced her concert was rolling into the EnergySolutions Arena later this fall, it sold-out in minutes, leaving parents with children begging.
So, disappoint your children or pay hundreds, even thousands, to entertain them.
Heidi Baker, of the University of Utah Director of Child and Family development Center, says, "This is a great opportunity for parents. We encourage parents to set limits with their children, to set clear limits with their children."
It's easier said than done, when they already have the CDs, books, posters, and can sing every song by heart. According to Baker it's all part of a craftily designed advertising plan, one which would behoove parents to pay rather than disappoint.
"You are probably not doing the child the favor or your family a favor, either in allowing children to go to very expensive venues, when children really appreciate parents' attention," Baker said.
Between that and the cost of tickets, more kids than not will be holding their own outdoor musicals when Ms. Montana makes her Utah debut.
When these situations come up, Baker recommends parents offer their children alternatives to the concert, like a movie or another upcoming event. She also says it's a good idea to tell them they can decide if they want to attend such events when they have a better concept of costs and are old enough to pay for the event themselves.
×
Most recent Utah stories