Estimated read time: 4-5 minutes
This archived news story is available only for your personal, non-commercial use. Information in the story may be outdated or superseded by additional information. Reading or replaying the story in its archived form does not constitute a republication of the story.
Sam Penrod and Courtney Orton Reporting For the first time in 16 days, there was been no press briefing at the mine today. We were not even given an update on the status of the fifth borehole they are drilling into the mine, which should have punched through by now. It seems hope there keeps fading, but the families of the six men still aren't conceding their loved ones are lost.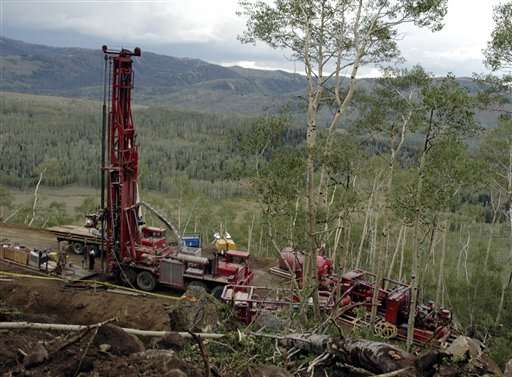 As the drilling continues into the Crandall Canyon mine, this fifth hole may be the last. And unless the miners are found alive, there are no plans to drill that 30-inch hole into the mine to use a capsule to recover their bodies, which tonight has the families of the six men upset.
Family spokesman Sonny Olsen said, "The families are counting on Mr. Murray to live up to his promise that he will bring their family members out dead or alive. It has been indicated to them that it would not be the case, if there were risks that could not be mitigated, which seems to be the case right now. They do not accept that."
Both the mining company and the Mine Safety and Health Administration (MSHA) believe sending a capsule down is too risky without knowing someone is alive. Meanwhile, all rescue efforts to reach the miners underground through the mine remain on indefinite hold, after an outside group of experts concluded the mountain is still too unstable.
But family members of the six are still holding onto hope the miners are waiting for help to arrive and want the rescue efforts to continue, so they can at least bring this tragedy to a conclusion.
"Prior to last night's message that was delivered by Mr. Murray, the families were focused like a laser beam about what can we do to facilitate this effort. What can we do to let the rescuers know how much we appreciate them, they were dealt a tough blow yesterday, but I know they have strong resolve. I believe they are hopeful today as they were yesterday," Olsen said.
A sister of a trapped miner has started an online petition to get the hole drilled. According to the Deseret Morning News, she plans on taking the names to Governor Huntsman and President Bush, anyone other than Murray Energy Corp.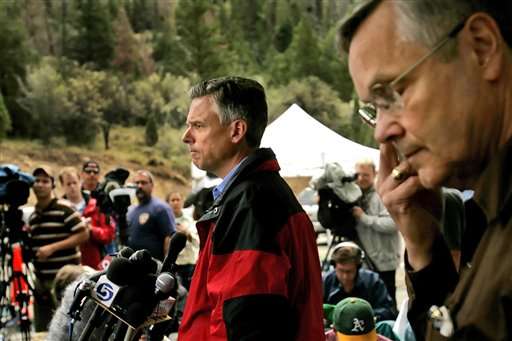 Gov. Jon Huntsman said he wants all mines owned by Robert Murray investigated. The governor is asking MSHA to conduct immediate inspections of the other two Carbon County mines owned by Murray Energy.
"Furthermore, if it takes every dollar this guy has in his bank account, he needs to bring closure to this darn thing. We've got families of six good people who are currently sitting in that mine," Gov. Huntsman said.
Everything now seems dependent on this fifth borehole, which seems to be the last hope of finding anything out about the six men who have been unaccounted for over the last 16 days inside the Crandall Canyon mine. Those answers should all come tomorrow.
The head of the United Mine Workers of America, the miners' union, wants an independent investigation into what went wrong at the Crandall Canyon mine.
Union President Cecil Roberts has sent a letter to Congress asking for coal mining experts to probe the collapse that trapped the six miners.
Roberts says the federal agency charged with ensuring mine safety, MSHA, has a spotty track record when it comes to protecting miners.
Roberts wants a panel of outside experts to investigate what led to the mine collapse, the disaster itself and rescue efforts.
A Colorado woman is closely following the story of Utah's trapped miners. Seventy-one years ago, Nancy Martinez' Grandfather was in the Monarch Coal Mine when an explosion triggered a massive cave-in. Family members waited then for news, much like families wait now in Emery County.
"And they were upset that the mine had refused to dig anymore, it got too dangerous. So they closed it up, they capped it off," she said.
Before closing it, crews recovered the bodies of seven men. Only Joseph Jaramillo's body was entombed inside the mine.
Now the Flatiron Crossing Mall is atop the former mine site. There is a nearby monument to Joe Jaramillo, and Nancy visits it every week. She says she feels his spirit there.
×
Related links
Most recent Utah stories