This archived news story is available only for your personal, non-commercial use. Information in the story may be outdated or superseded by additional information. Reading or replaying the story in its archived form does not constitute a republication of the story.
Carole Mikita Reporting Humanitarian shipments leave Utah many times a year for people in need throughout the world. They come from government, private and religious organizations. One of the target areas is South America. The Church of Jesus Christ of Latter-day Saints has several programs aimed at creating major social change in this part of the world.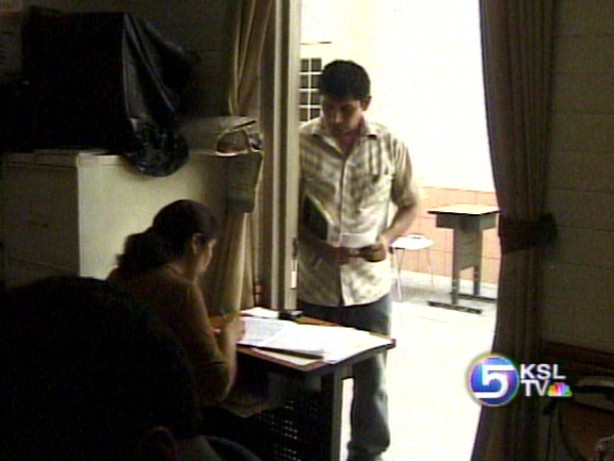 Some supplies help save lives following disasters, others serve a different purpose.Two of our colleagues, Bob Brown and Brian Hyer, recently traveled to South America to document several humanitarian programs. Tonight we look at one that focuses on helping people help themselves.
The country of Peru, the beauty of its nature contrasts with the abject poverty of so many of its 28-million people. They live as their parents and grandparents did. No running water, no electricity, no opportunities for education to help them break the cycle.
Some find help at the 20 employment centers throughout the country. They're beehives of activity. The LDS Church operates them. Last year, the managers and volunteers placed 7700 people.
Benedicto Pacheco, Regional Manager: "The main problem with those who are not employed is their preparation and study. It's a lot easier finding a job when they have better preparation."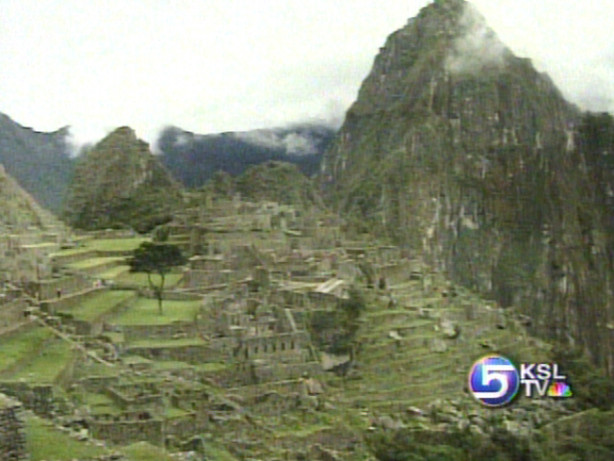 Sarah, Looking for work: "I wanted to see what kinds of other jobs were available."
Tim Sloan, Director, LDS Church Employment Resource Services: "The poorest of the poor, and they walk in and we treat them no differently than the three piece suit man. And so they're accepted."
The help starts here, but Tim Sloan travels to more than 40 countries directing the LDS Church's employment centers. The employment specialists negotiate scholarships and grants with schools and work with banks on loans for small business owners.
Rosa Maria Marisca, Director, IAPE Business School Lima, Peru: "I believe the opportunity that the church brings its members to be able to in some way inform themselves in superior education is gratifying and very admirable."
Ximena Segovia Figueroa owns and operates this tiny food vending shack at Club Cultural Lima.
Ximena Segovia Figueroa, Employment Workshop Graduate: I started little by little, putting popcorn in little bags, but now I have my candy machines. So these workshops inspire someone to progress, and not settle for popcorn bags but for machines!"
Denisee Morena works as a Program Coordinator at Channel 36, a television station. She first needed a degree. Three days after she completed the workshop, she found her job.
Denisse Morena, Employment Workshop Graduate:"Thanks to the employment workshop, I knew what things I needed to say in the interviews, how to express myself, and it helped me a lot."
Everyone is welcome at the centers, no matter their circumstances or their faith.
Ministro Carlos Almeri Veramendi, Secretary of Labor, Peru: "The Church of Jesus Christ of Latter-day Saints is the second most important office in the placement of workers in the metropolitan area of Lima. Overall, they're placing eleven percent."
Tomorrow night we take you into a hospital in Ecuador as doctors and nurses learn the technique of neo-natal resuscitation, helping newborns take their first breaths of life.
×