Estimated read time: 2-3 minutes
This archived news story is available only for your personal, non-commercial use. Information in the story may be outdated or superseded by additional information. Reading or replaying the story in its archived form does not constitute a republication of the story.
John Daley Reporting It will be quick, dusty and impressive. That's the story for the implosion of the building at 50 S. Main St.
Today the contractors responsible for the City Creek Project and the implosion of the Key Bank Tower laid out the specifics for the big event scheduled for Saturday morning.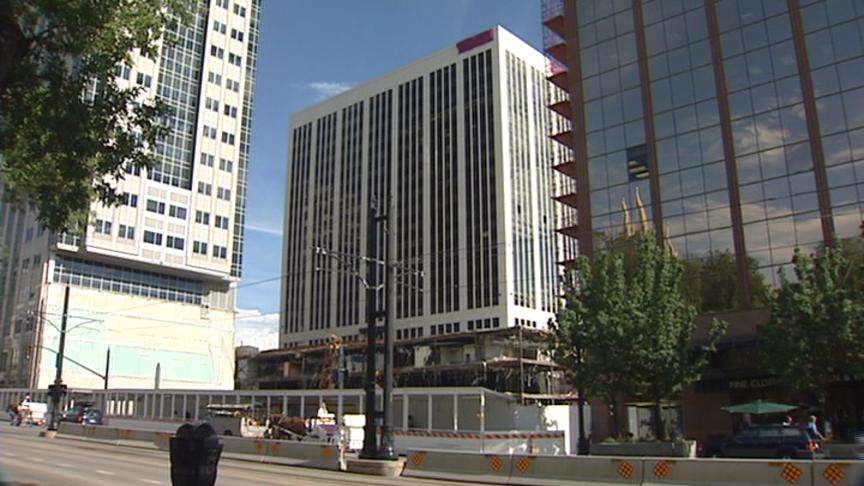 "We're bringing down 200 tons of material per pound of explosives. That's a lot of bang per buck," said Doug Loizeaux of Controlled Demolition International.
Baltimore-based company CDI will place linear-shaped charges in 260 different locations up to the 10th floor. The high velocity explosives will blast through steel beams, and the building will collapse upon itself. "What it's going to do is cut through the steel columns like a knife through butter," Loizeaux said.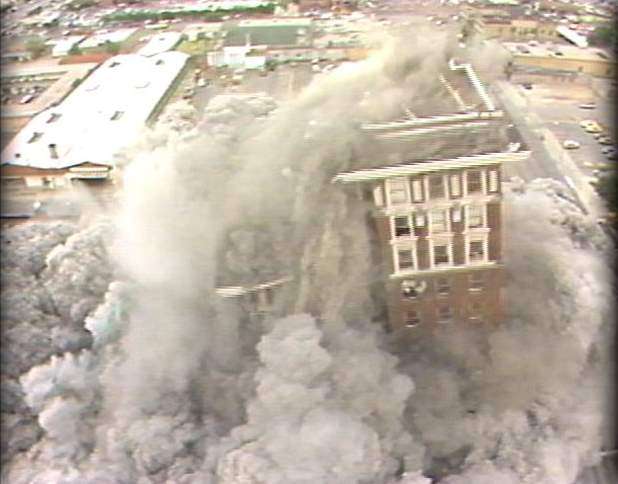 CDI imploded the Newhouse Hotel in 1983, and it created plenty of dust. Less is expected this time, but a nine block area is being evacuated for safety reasons.
Officials say the dust is not expected to be a major health concern. Up to 200 workers are scheduled to start cleaning up immediately following the implosion.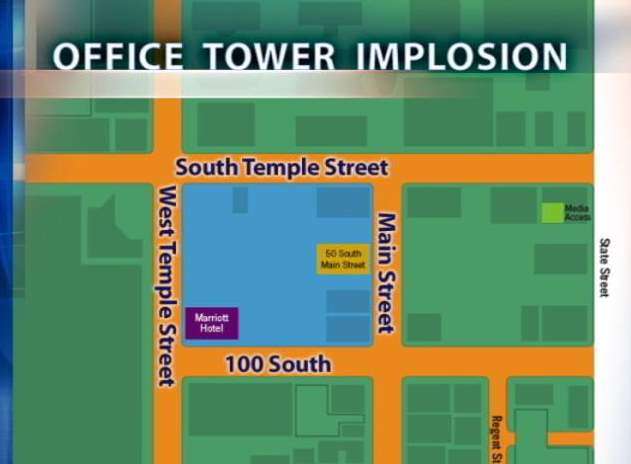 Dave Kasteler of Okland Construction said that will include street sweepers, leaf blowers, and several men with brooms. They'll also be removing protection that will be put in the night before to protect air handler units.
Much of the debris is being recycled. The rest hauled away within two months.
"Our goal was to take at least 50 percent of the materials on this block and either salvage or recycle them and we're well on our way to achieving that goal; we'll probably exceed it," said Grant Thomas of City Creek Reserve, Inc.
Completion for the entire City Creek Project is slated for 2011.
The building comes down Saturday morning. Officials say the safest place to watch this unfold is at home.
You can watch live coverage of the implosion on KSL Channel 5 and on ksl.com beginning at 6:30 Saturday morning.
×
Related links
Most recent Utah stories