This archived news story is available only for your personal, non-commercial use. Information in the story may be outdated or superseded by additional information. Reading or replaying the story in its archived form does not constitute a republication of the story.
Sam Penrod ReportingA BYU professor's attempt to satirize corporate involvement in education gave him a lot of attention on campus today. Corry Cropper teaches in the French Department at BYU, but recently a 16th century French novel gave him an idea.
Corry Cropper, BYU Professor: "I wanted to show my students a modern equivalent and satirize what I saw as a problem in today's education system, which is the way consumerism influences the classroom."
So Cropper went to eBay and offered himself as a walking billboard.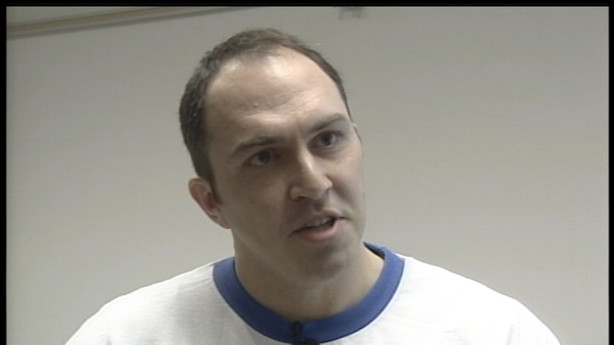 Corry Cropper, BYU Professor: "I advertised myself as advertising space and to wear whatever t-shirt the advertisers wanted, as long as it was BYU approved."
So the bidding was on-- mostly family, friends, other professors and some students. Matthew Chrislup had the high bid for two and a half days.
Matthew Chrislup, BYU Student: "I think he was doing something kind of innocent, trying to make sort of a joking point about the role of corporate sponsorships in universities. I hope people look around and see where it plays a role in their education."
And while the advertising auction was designed for his students, Cropper says it was a good reminder for him about his role in their education.
Corry Cropper, BYU Professor: "As professors, we fall into that trap, we turn more into entertainers trying to please the students, instead of being teachers, trying to educate them."
So today, Cropper is wearing the shirt and enduring a lot of jokes.
Corry Cropper, BYU Professor: "The winning bid in the end came from my brother who lives in New York. He bid $41, and by the way, this is not true. He decided to renew the sibling rivalry."
Something Cropper is thankful for is that the winning bidder did not send him a red shirt with a big U on it. Cropper plans to donate the $41 dollars to his department at BYU.
×