Estimated read time: 1-2 minutes
This archived news story is available only for your personal, non-commercial use. Information in the story may be outdated or superseded by additional information. Reading or replaying the story in its archived form does not constitute a republication of the story.
Jed Boal Reporting Economists say Utah stands alone as the nation's best performing economy, despite signs of slowing for the national economy.
"Our economy is heads and tails above the rest of the United States in terms of employment growth," said Chief Economist for the Utah Department of Workforce Services Mark Knold.
Job growth in Utah has increased by 4.7 percent. In just the past year 56,800 new jobs have been created, and the state is currently experiencing a historically low unemployment rate at 2.7 percent.
Nationally it's a different story. U.S. job growth is 1.3 percent and the unemployment rate is 4.6 percent.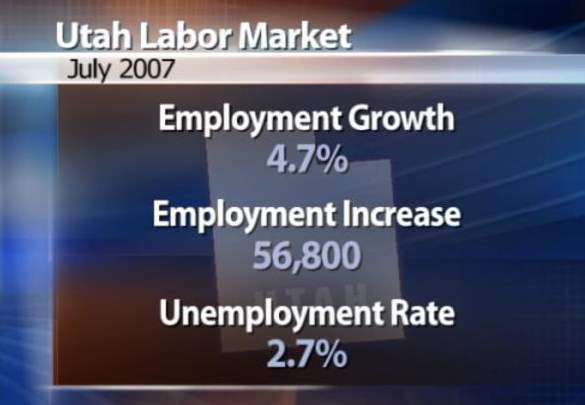 Knold credits Utah's booming economy to new arrivals. He said, "We must be having a lot of immigration feeding the labor force. One of the best things that can happen to us is a weak national economy, because there's more incentive for idle workers around the country to look to Utah for work."
The job growth alone is stunning at nearly 57,000; that is enough people to fill the EnergySolutions Arena three times. It's also greater than the population of Logan, and would rank as the 11th largest city in the state if they were rounded up in one place.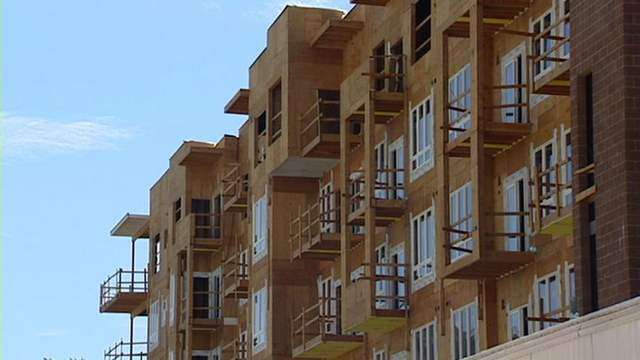 Knold says the reason so many jobs are coming to Utah starts with population growth. The population demands goods and services, which grow the economy. More people arrive because of the good economy. "You have population growth feeding economic growth, which produces population growth, which produces more economic growth," he explained. "So you have an eternal cycle going on. It's feeding on itself."
National housing problems have not impacted Utah. The economist expects Utah will sustain this growth and continue to be the top growing state in the nation into the next year.
×
Most recent Utah stories