Estimated read time: 6-7 minutes
This archived news story is available only for your personal, non-commercial use. Information in the story may be outdated or superseded by additional information. Reading or replaying the story in its archived form does not constitute a republication of the story.
SALT LAKE CITY — A strange but potentially important theory proposed by a Utah scientist a decade ago is getting renewed attention, and he says it's bolstered by a growing body of evidence.
Dr. Paul Cox, a former professor of botany at Brigham Young University, suspects that three dreaded brain diseases — Alzheimer's, Lou Gehrig's and Parkinson's — are triggered by a form of pond scum.
Experts are divided on whether Cox's research is worthwhile, but victims' families in Cache County are swinging financial support in his direction.
The notion that pond scum could trigger Alzheimer's, Lou Gehrig's and Parkinson's diseases in genetically vulnerable people may seem like another one of those scary environmental alarms that no one can do anything about. But in Cache County it's a theory of hope.
For three years running, a charity golf tournament in Smithfield has raised funds for research into ALS, also known as Lou Gehrig's disease. The tournament was organized by the family of prominent grocer Lee Badger, who was diagnosed with ALS three years ago.
"Within a year he lost the use of both his hands," said his widow, Shari Badger, of North Logan. "He couldn't walk, he couldn't talk, he couldn't eat. It's the worst."
For his son Jonathan, the most poignant symptom was his father's declining ability to interact with his grandchildren. "When he couldn't pick the kids up any more, and they wanted to have him throw them in the air, and he couldn't do that, it was devastating to watch," Jonathan Badger said.
Many relatives of ALS victims suspect there is an unusually high rate of the disease in Cache Valley. They say some doctors have echoed that suspicion. Suspecting an environmental cause, they decided this year to donate all the funds raised by the golf tournament — about $60,000 — to a foundation Cox started several years ago.
Speaking to the golfers at a luncheon, Cox said, "This is a terrible disease, but I come with a real note of hope."
Cox told the golfers the funds will be used to support a team from Dartmouth Medical School that will come to Utah to study Cache County's alleged high rate of ALS.
"And if you forget everything else I say as you walk out of here," Cox said, "please make sure that you do not ever drink green, smelly water."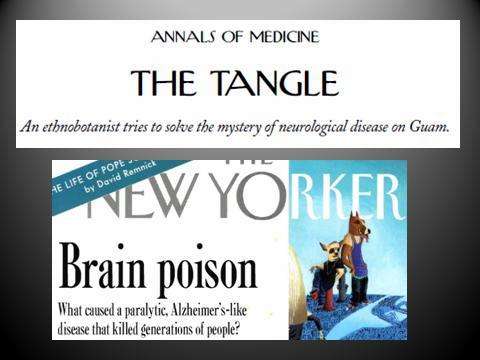 That's a reference to cyanobacteria, a bluish-green scum on ponds, lakes and oceans. It's found worldwide and it sometimes blooms into thick, gigantic mats of ooze. Often called "blue-green algae," it's not true algae. It's a photosynthetic bacteria.
"They were the first organism here on planet earth," Cox said, while peering at them through a microscope. "There's fossil records 3 billion years ago."
Cox's Institute for EthnoMedicine is devoted exclusively to studying the cyanobacteria theory, primarily through a laboratory in Jackson, Wyo.
The theory focuses on a substance produced by cyanobacteria known as BMAA. Cox suspects that, in large doses accumulating over many years, it's a powerful neurotoxin.
Cox's hypothesis is that BMAA can trigger brain disease only in people who are genetically predisposed.In most people, chemicals like BMAA cannot cross from the blood to the brain. Cox believes a small minority of individuals inherit a condition allowing BMAA to cross the so-called "blood-brain barrier."
"We don't think that BMAA is a threat to everybody," Cox said, "just to a very few people that have a genetic vulnerability. Those people need to be careful. The rest of us? No cause for alarm."
Cox chose Jackson Hole as home base hoping the scenic locale would attract the best scientists.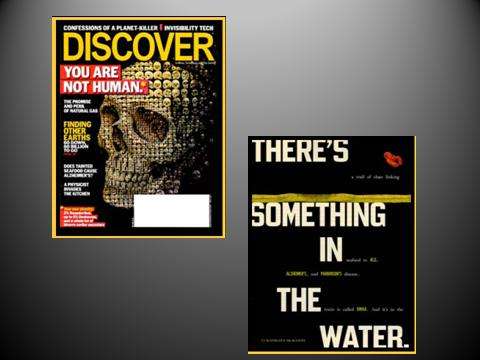 His theory has generated significant publicity and serious skepticism in recent years. The New Yorker magazine profiled Cox's work in 2005, noting that some experts support the research but many prominent neurologists think it's unlikely to be true. Skeptics say the theory is almost wholly unsupported by evidence.
Discover magazine ran a less skeptical account of the controversy several weeks ago.
In a deep-freeze in the institute's laboratory there are samples of brain tissue from 300 people. "From Alzheimer's patients and ALS patients all around the world," Cox explained.
His researchers have been doing painstaking tests to determine what levels of BMAA turn up in the brain tissue and cerebrospinal fluid of victims.
"Oh, we're sure they have BMAA in their tissues," Cox said. "The question is: Did the BMAA cause the disease? And that we're not sure of yet."
Cox said about 20 universities around the world are now actively engaged in the effort to understand BMAA and determine if it has something to do with brain disease.
The Dartmouth team recently mapped ALS cases in New England, and the result produced headlines like this one in the Boston Globe: "Did a lake trigger a deadly disease?" The researchers concluded that within a half-mile of ponds and lakes, clusters of Lou Gehrig's disease were an astounding 25 times the normal rate.
Cox suspects BMAA gets into drinking water, blows through the air, or builds up in animals, such as fish, eaten later by humans.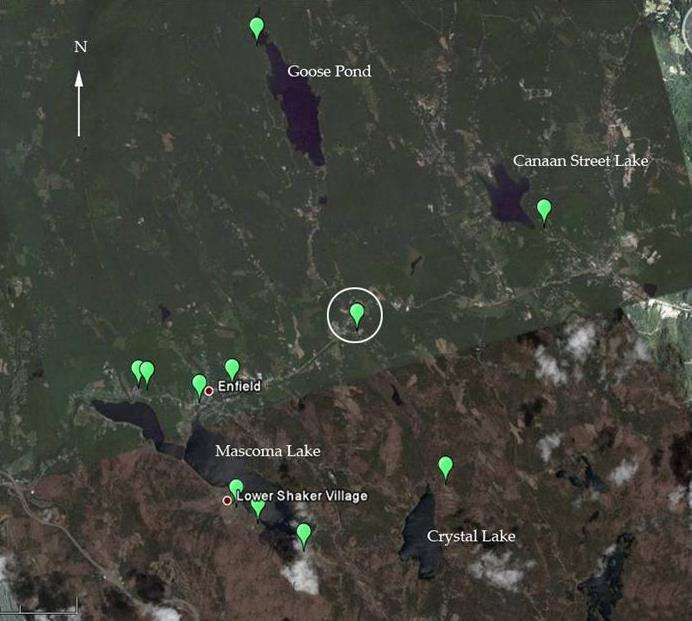 "If we're right, if this hypothesis is correct," Cox said, "we really have established a link between environmental health and human health."
Many scientists are still inclined to scoff at the theory. Neuropathologist Dr. Daniel Perl worked on related issues for 30 years and considers Cox's research a waste of time. "There are aspects of it that I think are not properly-done science," Perl said. "Is this dangerous stuff? The evidence to show that is pretty damn poor."
Perl said it's a well-known principle in epidemiological research that clusters of disease on a map are often random, meaningless groupings. If a thousand darts are thrown at a map, he said, many of them will bunch up.
On the other hand, neurologist Dr. Elijah Stommel of Dartmouth said "The evidence is mounting. It's not a done deal yet, but I think there is some very convincing research out there."
The reason Cox's theory generates hope in victims' families is, if it pans out, it could lead to simple means of identifying people who are genetically vulnerable. It may also lead to drugs that could protect those at risk.
"Could there be a cure? Probably it's a long shot," Cox said. "But it's a long shot I'm willing to devote the rest of my career to."
It's all too late for Lee Badger, who died in 2009. "I don't want to see anybody have to go through what we went through," Shari Badger said.
Her son Jonathan sees promise in Cox's research. "I have hope," he said. "I have hope that we'll find a cure before my lifetime. I hope, but I'll fight until that time to find it."
At the charity golf tournament, golfers applauded when Cox said, "We're going to make a difference. We are going to hit a hole-in-one."
Email: hollenhorst@ksl.com
×
Photos
Most recent Utah stories