Estimated read time: 3-4 minutes
This archived news story is available only for your personal, non-commercial use. Information in the story may be outdated or superseded by additional information. Reading or replaying the story in its archived form does not constitute a republication of the story.
Sam Penrod Reporting A murderer is still loose tonight. He killed a Taylorsville woman last week. Now, new details about the crime add a new urgency, to catch him. The key may be a stolen car.
"Hopefully when we find this, it will pay off," investigators say.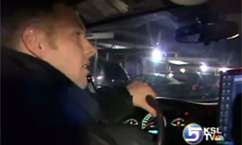 We went out with police tonight, as they look for the car. And because the victim was pregnant, police consider it a double homicide. That is why solving this case is the top priority for Taylorsville police.
Officer Jaren Fowler is searching the streets of Taylorsville for a stolen car, which may be the key to solving one of the worst cases in the one-year history of the Taylorsville Police Department.
Officer Jaren Fowler, Taylorsville Police Dept: "One of the most heinous, I would say."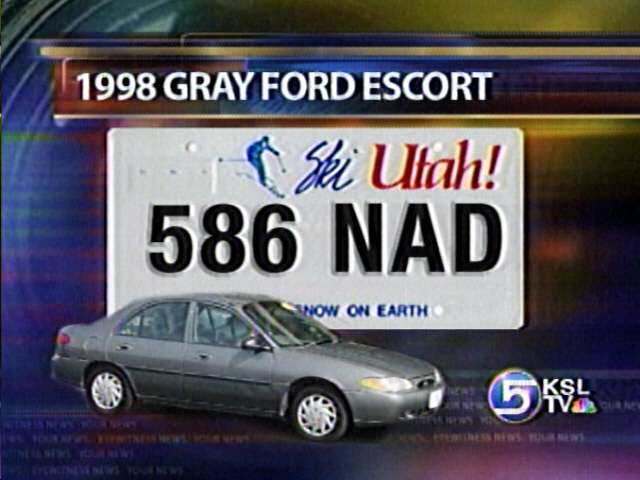 Fowler and other officers are searching for a 1998 gray Ford Escort, which was owned by 29-year-old Sonia Mejia.
Today, police revealed that Mejia was likely sexually assaulted before she was strangled. To make the brutal crime even worse, Mejia was expecting a baby boy and was six months along.
Chief Larry Marx, Taylorsville PD: "We have a horrific crime where a mother and her unborn child were murdered. It is apparent she was strangled. A horrific crime to occur in the community."
The car was stolen from the parking lot in the victim's apartment complex in the same time frame as the murder, sometime during the day last Thursday. So as officers are out on patrol day and night, they are searching for the stolen car.
Officer Jaren Fowler, Taylorsville Police Dept: "This vehicle is crucial to the case. If we find this vehicle, hopefully it will give us some leads to the cause of this crime."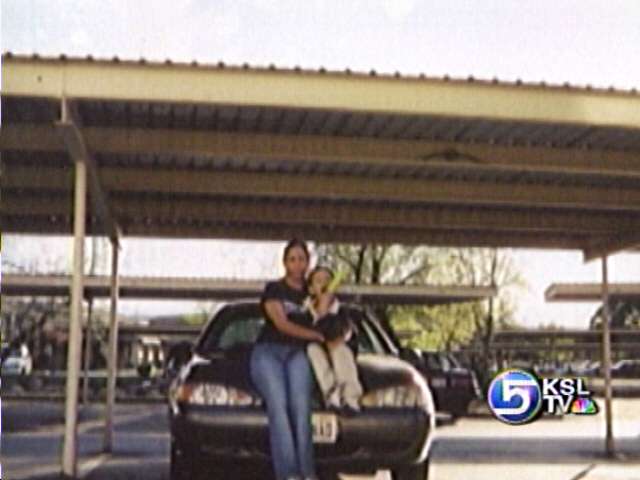 But police know they can't do it alone, and that is why they made a special plea today for help from the public. They're hoping for anything that can give them new leads in the case.
Officer Jaren Fowler, Taylorsville Police Dept: "We encourage all the people to keep their eyes open, keep a lookout for that vehicle and that license plate."
Again this is a photo of the car. It does have some damage to the right front fender. It has Utah plates, 586 NAD.
Police are also asking for help in finding a possible suspect. He is described as a man in his mid-twenties, approximately 5'6", medium build with short dark hair combed straight back, wearing denim shorts past his knees, white tennis shoes, no socks and a white t-shirt.
Sgt. Rosie Rivera: "We do have enough to bring that person in and talk with them. I'm not saying they are a suspect in the homicide, what we are saying is that it was a suspicious person outside that apartment complex and we would like to speak with them."
Police do believe someone saw something, but may not realize it's connected.
Sgt Rosie Rivera: "This occurred in broad daylight. We don't have any information, witnesses that saw anything."
Authorities do not suspect the victim's husband and say he is struggling and devastated by what has happened.
Sgt. Rosie Rivera: "The husband is devastated and he's having a very hard time. Our victims advocate is with him every day. We're also trying to assist with funeral expenses."
If you have information or would like to help with funeral expenses for the victim, contact Taylorsville Police.
×