Estimated read time: 1-2 minutes
This archived news story is available only for your personal, non-commercial use. Information in the story may be outdated or superseded by additional information. Reading or replaying the story in its archived form does not constitute a republication of the story.
Sarah Dallof ReportingImagine falling asleep then waking up to the brakes of a semi making a delivery in the middle of the night. That's what neighbors in a Sandy subdivision say is happening, even though it's against the law.
The signs are clearly marked, no deliveries during the night, but neighbors say they're not working, and they're losing sleep and sanity. One who didn't want to be identified took home-video to prove it.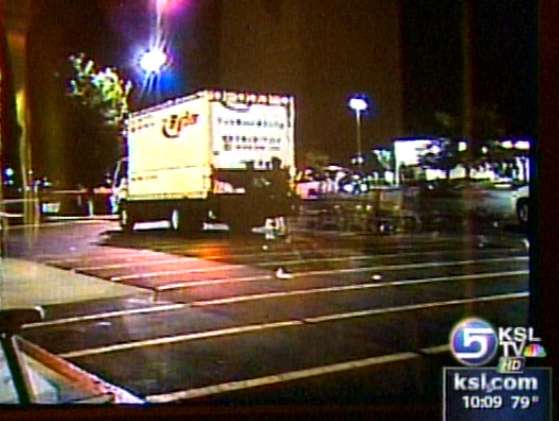 At 2:45 in the morning homeowners are awakened by delivery trucks. They rumble in and out, all seemingly unaware that people nearby are trying to sleep.
Sandy City has a noise ordinance, meaning no deliveries should be made between 9:00 at night and 7:00 in the morning, but neighbors say those rules aren't followed. It's happening in the neighborhood near 9400 S. Highland Drive.
Rob Watkins says, "From the time Cory Bend was started, violations from day one, and they're still going on today."
Fed up the residents went before the city council this week, asking for harsher penalties against violators and those who allow nighttime deliveries.
"I would think the police department would get tired of these calls," Watkins says.
Sandy police Sgt Victor Quezada says, "We've actually issued 13 citations since 1999 for noise ordinance violations. However, numerous other calls have been made."
This is no easy case for police. Homeowners deserve a quiet night's sleep, but businesses also have to meet the bottom line. Officers have spoken with the companies and have since adopted a zero tolerance policy.
Quezada says, "If the truck is there doing what they're not supposed to do before 7:00 a.m., they will cite."
We tried to contact several of the stores in the development, including Albertsons and Home Depot, but our calls were not returned.
×
Most recent Utah stories