Estimated read time: 3-4 minutes
This archived news story is available only for your personal, non-commercial use. Information in the story may be outdated or superseded by additional information. Reading or replaying the story in its archived form does not constitute a republication of the story.
PROVO — The memory of the fire that consumed her apartment building and killed two of her neighbors still stays with Linda Powell.
Recently, she was in her home at the Boulders Apartments, 750 S. 650 West, when someone nearby burned cookies. "I freaked out," Powell said Thursday. The smell of smoke forced her back to March 14, the day she "watched my best friend trapped."
---
I hope she realizes that she caused two wonderful people to die in that fire, and I hope that she realizes that we miss them.
–Linda Powell
---
Powell said she called Karen Murray on her cell. "She tried to answer but she couldn't say nothing. They told me (later) she was dead in her bed," Powell said, pushing through tears.
Yvette Kimber, 45, is accused of starting the fire that took the lives of Murray and Catherine Crane. Resident Janette Spahr was burned and injured after jumping from her apartment's second-story window to save herself. Prosecutors say Spahr's injuries are permanent, and Powell said she is now in a care home still recovering from burns and other injuries.
Kimber is charged with two counts of murder and aggravated arson, first-degree felonies. On Thursday, prosecutors filed a new count of aggravated assault, a second-degree felony, on behalf of Spahr. The fire also took away the belongings of several other residents.
Marcie Nutall recalled Thursday that when she smelled smoke coming through her vents, all she had time for was to save herself. "I ran out. I didn't have a chance to get anything," she said. "I don't know why she did it."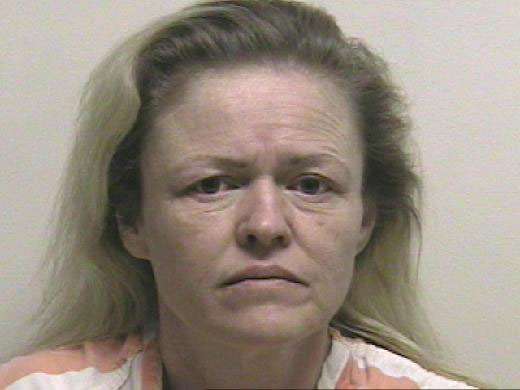 In 4th District Court, Kimber waived her right to a preliminary hearing. Her attorney, Tom Means, said they have entered into plea deal negotiations with prosecutors.
"We've made an offer to the defendant," said prosecutor Donna Kelly. "If there's no resolution to the case within 30 days, we'll ask for a trial." A change of plea hearing was scheduled for Aug. 3.
Outside the courtroom, neighbors were unsure how to feel about a plea bargain, but they said they want justice to be served.
"I hope she realizes that she caused two wonderful people to die in that fire, and I hope that she realizes that we miss them," Powell said.
Resident Emily Stone said she doesn't hate Kimber, but as far as justice, "that's for the judge to decide."
---
She's not a murderer. She wouldn't hurt anybody on purpose.
–Yvonne Terry
---
Kimber's family members defended her, saying she was trying to commit suicide when she set the fire.
"She did not mean to hurt anybody," younger sister Yvonne Terry said. "She's not a murderer, she wouldn't hurt anybody on purpose."
Terry said she feels sorry for the family members of the victims, but feels her sister shouldn't have to face murder charges.
Kimber initially told police she dropped a cigarette while smoking and "did not know" if she had started the fire intentionally in an attempt to kill herself.
Kimber was initially charged with manslaughter, but the charges were increased to murder after an investigation showed a number of accelerants may have been used in the fire, according to police. Kimber allegedly made several attempts to purposely set her apartment on fire. When she finally succeeded, she realized she had made a mistake, jail records state, but by then it was too late.
Outside of court, Powell set up photos of Murray, Crane and Spahr. "This was a selfish act that she did. She didn't think about the other people when she set the fire," she said.
Email:gfattah@desnews.com
×
Related stories
Most recent Utah stories