Estimated read time: 4-5 minutes
This archived news story is available only for your personal, non-commercial use. Information in the story may be outdated or superseded by additional information. Reading or replaying the story in its archived form does not constitute a republication of the story.
SALINA — Up in the mountains east of Salina, more than 800 trucks rumble along the roads every day, hauling coal from the Sufco Mine. Together they total 120,000 miles a day: the equivalent of five laps around the earth.
That's the kind of information Gov. Gary Herbert is looking for as he gains a better understanding of what it takes to keep up with our growing demand for power. He recently put out his 10-year strategic plan for the state's energy future, and we joined him three weeks ago as he toured the state's most productive coal mine.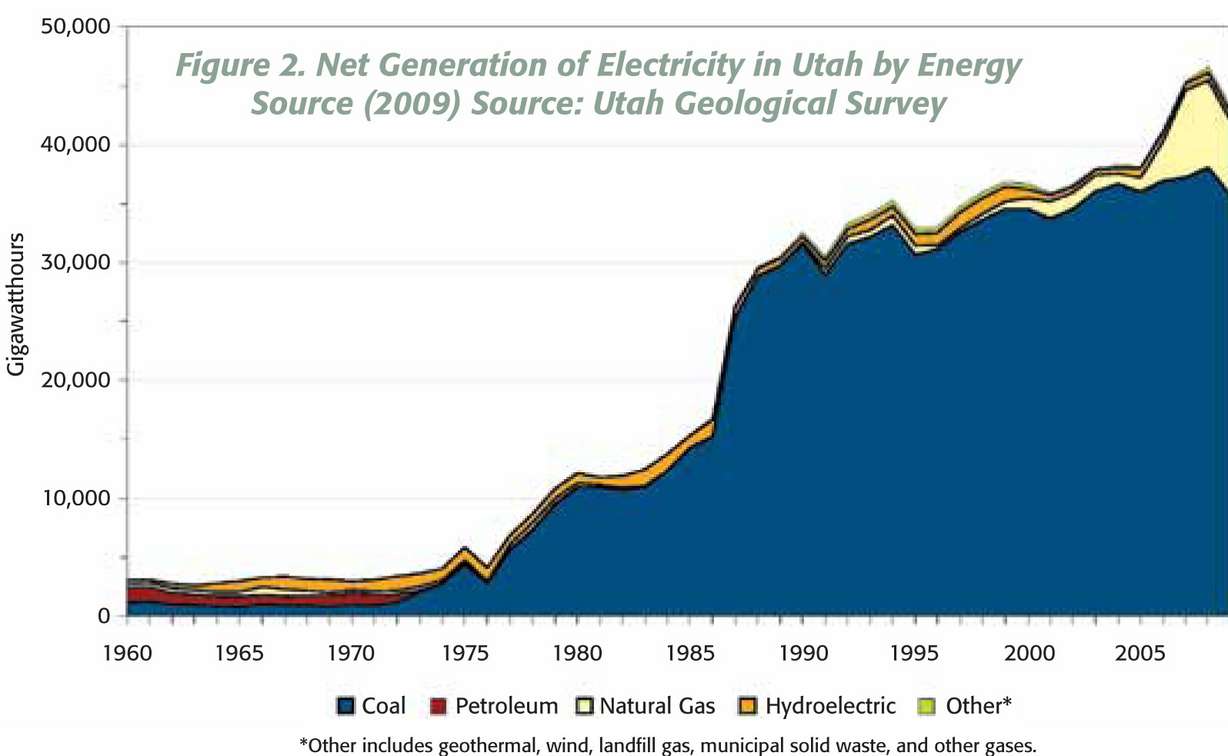 "All forms of energy are on the table for me," Herbert said referring to the energy blueprint.
The governor says there are compromises between old and new energy in the plan, and it does not favor one over another. But the comparatively cheap cost of coal gives it a free market advantage. It also generates more power than any other source in Utah.
When half of Utahns turn on the lights or charge their laptops, the source of the power starts deep underground in the Sufco Mine in Emery County. That mine has continuously produced coal since 1941. So when it comes to exploring our energy demands, that's not a bad place to start with an underground tour.
Mine workers gave us an extensive safety briefing and suited us up, complete with emergency oxygen canisters. We were ready to drive 8 1/2 miles into the mine, 1,500 feet down to a section being carved out by longwall mining.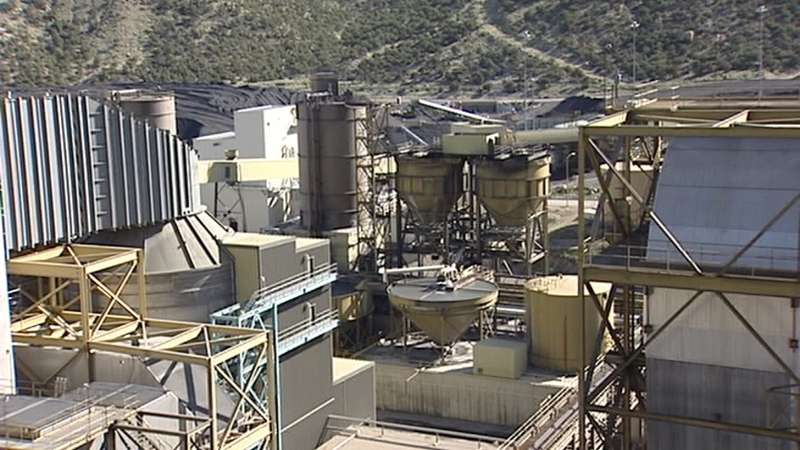 "OK, let's go," Herbert said, decked out in a blue mining suit, hard hat and miner's headlamp. "I'm anxious to get in that coal mine."
Arch Coal, which operates the mine, carves out thousands of tons of coal from that corridor every hour.
KSL News was not allowed to take a camera inside the mine, but mine officials took us to an area where we saw longwall mining right in front of us. Massive blades called shears carve the coal from the wall. The coal then falls onto a conveyor belt and quickly moves out of the mine to the waiting trucks.
As we looked around at the operation underground, several observations caught me by surprise. We drove into the mine in trucks, on what amounts to about a 1 1/2-lane road. I guess I was expecting some kind of cramped mine cart in a narrow mine shaft.
It's a muddy environment: very wet, rather than dusty and dry, which is what I expected. I was also stunned to discover they bring 3,000 tons of coal an hour out of that area of the mine.
---
Coal really has to be a part of our future. Our base load cannot be accommodated without having some carbon-based fuels.
–Gov. Gary Herbert
---
"I was impressed with the technology," Herbert said as he shared his observations.
In his 20-year vision, the governor wants the state to explore renewable resources like wind and solar power, with careful consideration of impacts on health and the environment. But to meet future demand, he said, Utah needs to keep using existing fossil fuels while augmenting with new cost-effective sources, as they become economically feasible.
"Coal really has to be a part of our future," Herbert said. "Our base load cannot be accommodated without having some carbon-based fuels."
The governor's energy adviser, Amanda Smith, agreed. "This is one of our major sources of base load power for the state," she said.
But pressures from new restrictions could affect that supply for all of us. "It's what really supplies us with low-cost energy in Utah," Smith said.
Related:
Worldwide, Arch Coal says coal consumption will expand rapidly for decades. Fortunately, coal-fired power is increasingly clean. Since 1970, the U.S. population has grown 50 percent, but emissions from coal are down 67 percent.
"We want to be environmentally sensitive," Herbert said. "We want to breathe clean air."
Critics argue the governor's 10-year plan is too heavy on fossil fuels.
A Utah energy study last year concluded Utah power plants fired by fossil fuels cost the state up to $2 billion each year in health impacts and water use; and emissions from those plants allegedly cause more than 200 premature deaths each year. Others oppose environmental damage from the extensive trucking required.
Part of Herbert's plan includes the development of new, cleaner technologies for burning coal and the other fossil fuels used for power generation. He believes Utah's universities are well positioned to research and develop innovative methods for generating power from multiple sources. A major goal in the plan is to ensure continued economic development.
"Having low-cost, sustainable energy is a key component for our ability to compete in the global marketplace," he said.
The Sufco Mine is a big employer in central Utah too, with 385 workers. Last year, the Sufco mine produced 6.4 million tons of coal and paid $21 million to Utah in taxes and royalties. It accomplished that with no reportable injuries, and no environmental violations.
Among the guiding principles in the energy blueprint: careful consideration to the impacts on health, wildlife and the environment. "I think they are concerned about the environment and trying to do things in an environmentally safe way," Herbert said.
Email: jboal@ksl.com
×
Photos
Related links
Most recent Utah stories