This archived news story is available only for your personal, non-commercial use. Information in the story may be outdated or superseded by additional information. Reading or replaying the story in its archived form does not constitute a republication of the story.
SALT LAKE CITY -- New fireworks laws set to blast off this weekend have fire marshals across Utah a little nervous.
"We're very concerned," said Park City fire district fire marshal Scott Adams. "Because this will be the first time we've ever seen the aerial fireworks."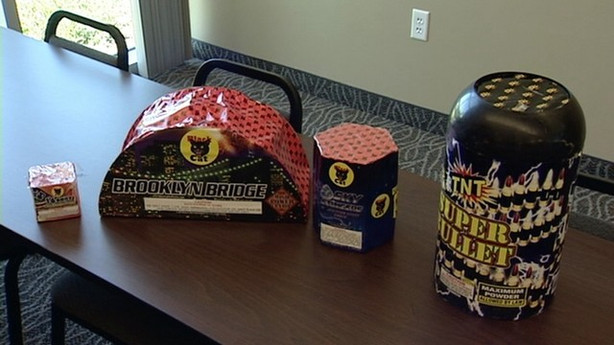 Ever since the Utah State Legislature voted this year to change fireworks laws, allowing for aerial fireworks, fire marshals across the state are concerned. Some of these fireworks can reach 150 feet in the air.
"If we get the fallout from those aerials that don't ignite properly, we have the potential for fires," said Adams. "Plus, if it gets into that dry brush, it can take off quite fast and spread."
That's why some cities like Bountiful are restricting fireworks up against the mountains.
---
Under the new laws, fireworks can be lit from June 26 to July 26.
---
"Even though it's green on the top, you have years and years and years where we haven't had a fire," said Davis Metro Fire Agency fire marshal Steve Cox. "And you've got the duff build up underneath, the dead stuff from last year and the year before."
Cox, feels more than ever it's important to read labels on fireworks and to make sure buyers know what they're getting.
"People getting hurt, people getting injured," said Cox.
Also, new laws allow for a longer time period to light fireworks. In years past, you could only light them three days before and after July 4th and the 24th. Now, you can light them from June 26th to July 26th.
"It is brand new," said state fire marshal Brent Halladay. "And it's a major shift from what we've done for nearly 30 years."
Fire marshals just hope no one gets hurt while trying to have fun.
E-mail: acabrero@ksl.com
×
Photos
Related Links