Estimated read time: 2-3 minutes
This archived news story is available only for your personal, non-commercial use. Information in the story may be outdated or superseded by additional information. Reading or replaying the story in its archived form does not constitute a republication of the story.
Amanda Butterfield ReportingOne of the most famous architects in the world is working on a development in Lehi that will be like nothing the state has ever seen.
Frank Gehry is known for his creativity and ability to design around the surrounding environment. Gehry is most known for creating the Guggenheim in Bilbao, Spain. He's also known for the Walt Disney Concert Hall in Los Angeles.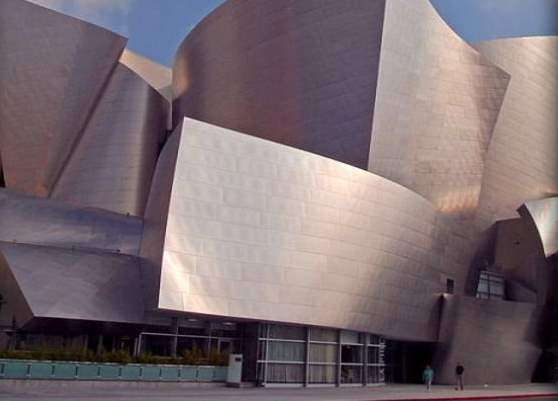 The project Gehry designed in Lehi will be 85-acres on the east side of I-15.
It will be south of Point of the Mountain and north of Cabela's, so that's right between Salt Lake and Utah Counties.
It includes a five star hotel that will be 450 feet tall; the tallest building in Utah. There will be high-end residential condos with retail and restaurants space. It will also have lakes exclusive to wakeboarding. The cost for the project is in the billions of dollars.
The development is being funded by 29-year-old Brandt Andersen, a software executive. Gehry says he was drawn to the project because of Andersen. He liked Andersen's vision and energy.
The two have become good friends. Anderson said, "I've been trying to get him out on the snowboard." Gehry said, "I like to hang out with young kids. It fools me into thinking I'm one of them."
The project still has a long way to go. Andersen is still working with the planning commission, city council, and the mayor, but all seem supportive thus far. Andersen says the project has received great praise.
This is just the conceptual phase. Once they get the go ahead to build, it will really start to come alive.
Gehry describes the project as, "Unique, different people won't understand it, but in the end it will fit." And that's what he loves about his job, making it fit so people like it, and that's what he wants you to feel about it. "I would hope there would be a pride about having something special in their state."
If all goes smoothly, the groundbreaking could be next year.
×
Most recent Utah stories