Estimated read time: 2-3 minutes
This archived news story is available only for your personal, non-commercial use. Information in the story may be outdated or superseded by additional information. Reading or replaying the story in its archived form does not constitute a republication of the story.
John Daley ReportingThe FrontRunner appears to be cruising down the tracks to completion.
A ceremony marked a major goal today for the commuter passenger rail line which will soon connect Salt Lake with Ogden.
The $600-million project will connect Salt Lake City at the intermodal hub with Davis and Weber counties.
Today the "Golden Spike" moment came with the placement of a clip and then a white-hot, 2,500-degree thermite weld, which now creates 35 new miles of continuous track from Salt Lake to Ogden.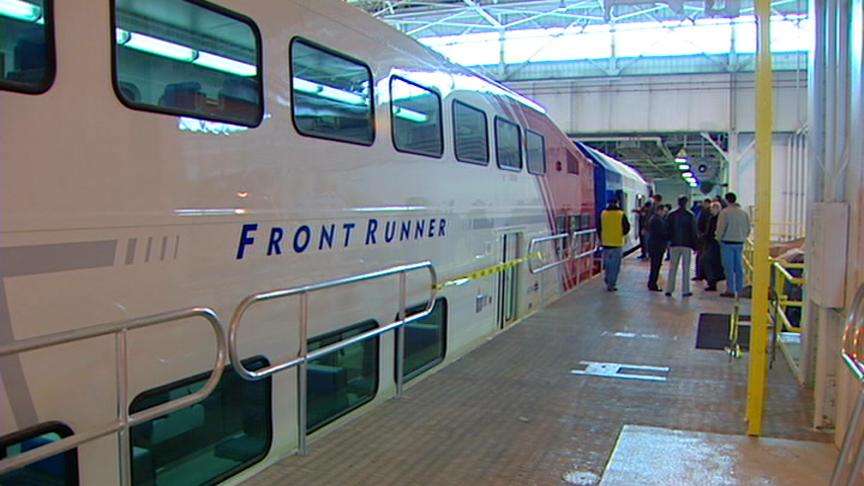 That continuous passenger rail will make for a smoother ride. It also represents a trip back to the future, back to decades ago when Utah boasted one of the world's premier passenger rail system.
In the works, UTA plans to build 70 miles of new passenger rail line in the next seven years.
John Inglish, general manager of the Utah Transit Authority, said, "We're just barely getting caught up, we're just barely getting to the point where we let up 50 years ago. From here on out it's going to be really exciting, because we'll see it make a really significant difference."
Stuart Adams, chair of the Utah Transportation Commission, said, "There's a great need for transportation. Transportation basically leads to better quality of life. To try to maintain quality of life, we need to look at all transportation modes within Davis County. This is a great milestone for public transit."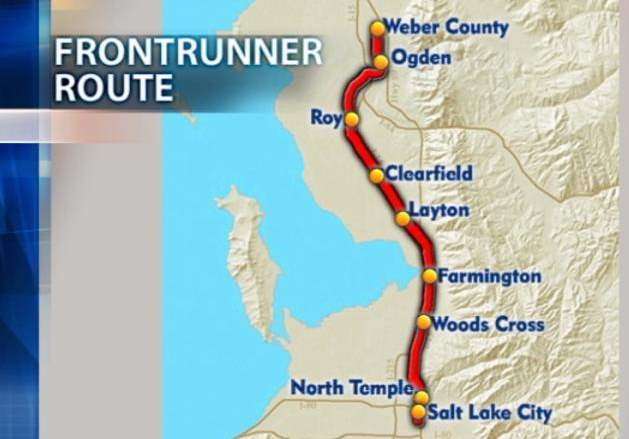 The line will help ease Davis County congestion, particularly in the narrow necks of land between the lake and the mountains at Willard Bay and Centerville.
Two major events which paved the way were a quarter-cent sales tax increase voters approved, and the purchase of the Union Pacific right-of-way for $185 million in 2000.
FrontRunner starts running next spring. It's the same for the TRAX extension linking the arena stop to the intermodal hub.
Also, the often-controversial and long-delayed Legacy Highway is expected to open in October 2008.
×
Most recent Utah stories