Estimated read time: 2-3 minutes
This archived news story is available only for your personal, non-commercial use. Information in the story may be outdated or superseded by additional information. Reading or replaying the story in its archived form does not constitute a republication of the story.
UTAH STATE PRISON — High school graduation always centers around talk of the future, but Thursday's commencement ceremony for the South Park Academy had a bit more emphasis on hope for better lives ahead.
2011 Graduates
| | |
| --- | --- |
| Men | 272 |
| Women | 106 |
| <b>Total</b> | <b>378</b> |
Dept. of Corrections
That's because the graduates dressed in blue and yellow caps and gowns wore prison jumpsuits beneath them. A total of 378 men and woman currently incarcerated at the Utah State Prison in Draper accepted their adult high school diplomas. It was the largest single group of graduates South Park Academy, which is operated by Canyons School District, has seen.
"I always figured ... it was too late for me, that I lost my chance," said Levi Williams, a student speaker at the graduation ceremony. Williams said it was his 26th birthday and he was hopeful his education will help him turn his life around.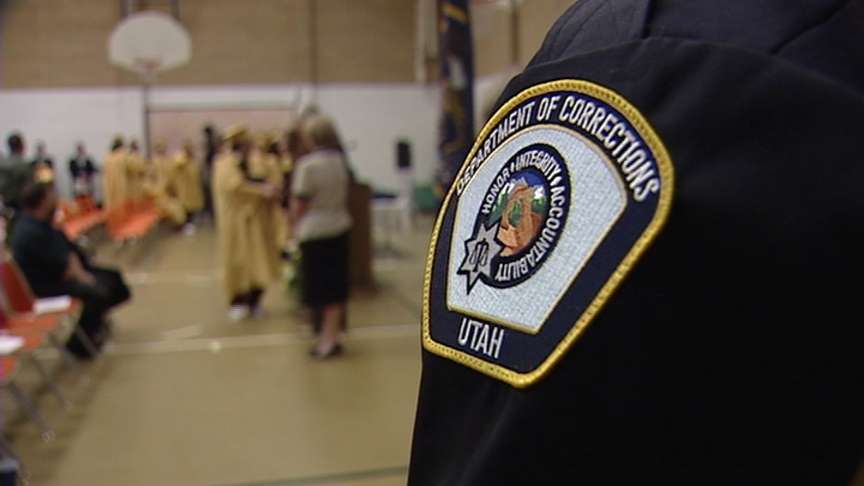 "(Education) truly builds confidence," Williams said. "It's not something you have or something you don't have. It's a process."
Williams said he dropped out of high school when he was 16 after one of his friends was shot and killed. He later obtained his GED, but didn't really get motivated about education until his teachers at the academy told him there are learning opportunities around every corner.
"I just felt like he deserved my respect," Williams said of one of his teachers. "I wanted to learn everything he taught."
Former Utah Jazz head coach Frank Layden gave the commencement address, congratulating the graduates on their accomplishments and telling them that the same motivational phrases he used to tell his Jazz basketball players applied to them as well.
"You can't quit, it's a league rule," he said. "You have elevated yourself above many other people with more opportunities than you've been given."
---
(Education) truly builds confidence. It's not something you have or something you don't have. It's a process.
–Levi Williams
---
Nora Wilson drove up from Farmington, N.M., to support her son's fiancee, Lacy Fulton, who received her diploma Thursday.
"I just support her 100 percent" Wilson said. "She has had a big change."
Fulton's mother said her daughter plans to go on to college and seek a business-related career. She could potentially be released from prison a year from now.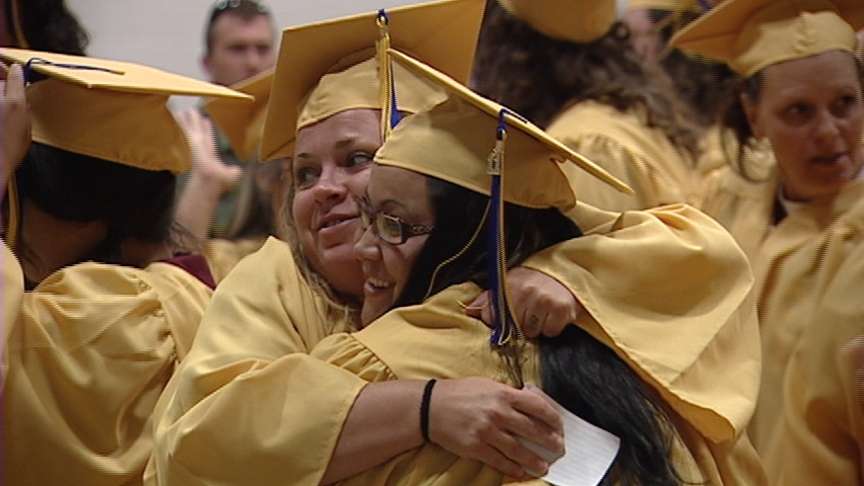 "I'm so proud of her," Sheri Fulton said. "I'm glad she's making the right decisions."
Amanda Bain, 32, recognizes she'll have a difficult time getting a job due to felonies on her record, but she's still full of hope and confidence. Bain dropped out of high school after her father went to prison and got mixed up in meth and crime. She said she's very grateful for the chance to finish up her education years after the fact. She completed two years worth of high school in two months and is set to be paroled in 25 days.
Bain said she hopes to be a better example to her 12-year-old daughter.
"I really hope that she listens to me now when I tell her she needs to do her homework," Bain said. "It's a lot easier that way."
Email:mfarmer@ksl.com
×
Photos