This archived news story is available only for your personal, non-commercial use. Information in the story may be outdated or superseded by additional information. Reading or replaying the story in its archived form does not constitute a republication of the story.
SALT LAKE CITY -- With a prolonged winter finally coming to a close, bears, bats and bands are all coming out of hibernation. A number of great indie acts are waking up, dusting off their guitars, combing out their beards and heading to Salt Lake City.
Here are just a few of the shows you won't want to miss this summer.
Iron & Wine, June 3, In The Venue
Iron & Wine mastermind Sam Beam first made his mark on the indie world with his lightly strummed guitar Appalachian folk tales and ample beard. Over the years, his sound has magnified as he's mixed everything from analog synthesizers to blues saxophone all while managing to keep his skilled songwriting front and center.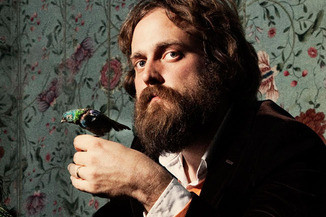 Cake, June 16, Red Butte Garden
If you were betting on which 1990s bands would outlast the 1990s, genre-hopping country rock band Cake likely wasn't even on the list. Somehow, with its mix of hip-hop, alternative rock and country, Cake has not only kept going, but consistently put out solid albums and radio hits. After 20 years of touring the stage has become the band's second home and it never plays the same show twice.
Matt & Kim, June 20, In The Venue
The ever-smiling duo Matt & Kim call their music "dance punk." It's a fitting description given that it's not unusual to see equal parts dancing and stage diving at their concerts. After two albums of bare-bones, synth-driven rock, the couple filled their latest record, "Sidewalks," with hip-hop beats and glossy production. Despite the approach, the result is the same: uncontrollable dancing.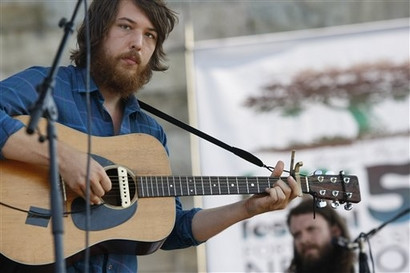 Fleet Foxes, July 22, Red Butte Garden
Despite being just 25-years-old, Fleet Foxes singer Robin Pecknold's soul lives in the 1960s. His band's layers of lush vocal harmonies and lyrics about the wonders of nature herald back to a different time, but somehow still make perfect sense today. Red Butte Garden is the perfect venue for a band whose tunes sound like fresh air.
Death Cab for Cutie, August 22, Maverik Center
Death Cab for Cutie has covered a lot of musical ground over the past 14 years from records filled with angular guitars "Something About Airplanes" to pinpointed perfection "Plans". When the Bellingham, Wash.,four-piece hits the stage, however, they're just one thing: a rock band. Studio nuances give way to a visceral strength and uninhibited exuberance. With so many great songs in their arsenal, they'll leave you wanting more, no matter how long they play.
Spencer Sutherland is a Salt Lake City-based writer. His weekly CD reviews and concert previews can be found at www.inthisweek.com. He also writes about music, Mormonism, and the joys/terrors of parenting at www.sutherlandmanifesto.com.
×
Related Links