This archived news story is available only for your personal, non-commercial use. Information in the story may be outdated or superseded by additional information. Reading or replaying the story in its archived form does not constitute a republication of the story.
WENDOVER — Toni Fratto participated in beating West Wendover High student Mickey Costanzo with a shovel and slashed her throat, causing her death, according to new charges in Nevada.
Fratto, 19, was charged in Elko Justice Court late Monday with open murder including first-degree murder; acting as a principal to open murder, a felony; using a weapon to commit open murder, a felony; willfully destroying evidence of felony crime, a gross misdemeanor or in the alternative; attempted willful destruction of evidence in a felony crime, a gross misdemeanor.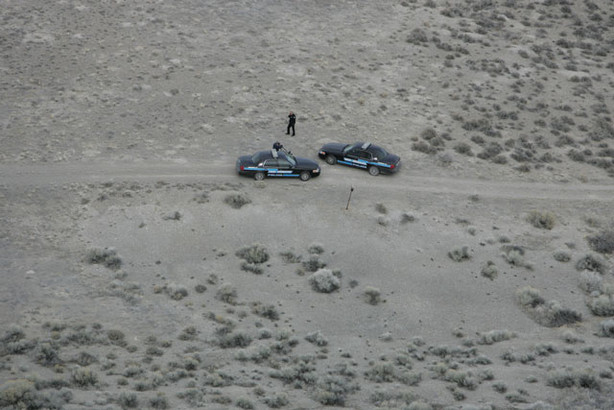 Fratto was with her reported fiancé Kody Cree Patten, 18, and Micaela "Mickey" Costanzo, 16, when Patten took Micaela in his car after school on March 3 and drove her to an area in the desert about five miles outside of West Wendover, court documents state.
Patten was arrested and charged with murder about a week later. In court documents, prosecutors say Patten beat Micaela with a shovel and buried her body in a shallow grave.
According to newly released court documents, Fratto also participated in that beating. Fratto told police she was sitting in Patten's vehicle after Patten and Micaela had gotten out and she "heard a thud or a thump."
She got out of the vehicle to find Micaela on the ground and unconscious, the charges state.
---
Fratto "directly or indirectly counseled, encouraged, hired, commanded, induced or otherwise procured the said Kody Cree Patten to commit said murder," the charges state.
---
"At that point, for reasons she did not, in so far as I could discern, clearly articulate — that is why she and Kody Cree Patten commenced inflicting injury upon Micaela," an officer wrote in the charges.
Fratto struck and/or kicked Micaela while she was on the ground, hit her in the back with a shovel and then slashed her throat, the charges state.
She then drove to Tooele County and tried to burn several items of evidence, including a knife, and several items that belonged to Micaela such as a messenger-type school bag, a black T-shirt, a spiral-bound notebook, keys and a charm with the word "Buds" on them, court records state.
Fratto "directly or indirectly counseled, encouraged, hired, commanded, induced or otherwise procured the said Kody Cree Patten to commit said murder," the charges state.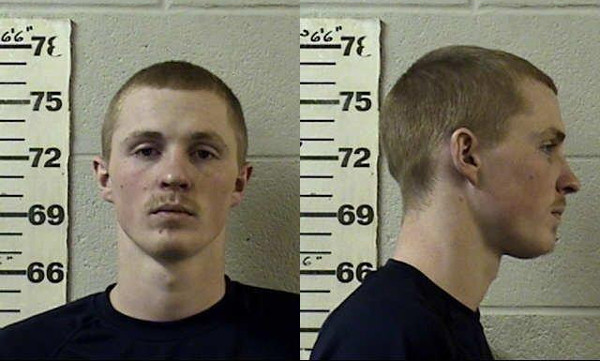 According to charges, by striking Micaela with a shovel, it encouraged Patten's "escalation of the level of violence" against her, court documents state, "to the point where Kody Cree Patten used a shovel ... to inflict lethal blows to the head and/or neck of Micaela Costanzo thus killing and murdering her."
Micaela's mother, Celia Costanzo, was shocked Tuesday to hear the details about Fratto's alleged involvement. She was in the middle of designing her daughter's headstone when she learned of the new charges.
The charges against Fratto followed a surprise announcement in 4th Judicial Court Tuesday in Elko on May 3 when Patten's attorneys announced they had an taped recording of Fratto with a confession.
The interview between Fratto and Patten's attorneys happened on April 22, according to court documents. The charges did not explain why the attorneys waited nearly a week and a half to turn the evidence over to authorities.
Defense attorney John Ohlson said Fratto's involvement came to light she said she wanted to talk and told him about her involvement in Micaela's slaying. Ohlson said he doesn't know what prompted her to come forward, but noted that she was "stone cold as ice."
Fratto continued going to West Wendover High School after Patten was arrested. Other schoolmates said she was quiet, many believing she was affected by Patten's arrest.
*A family friend set up an account for donations at Zions Bank in the name of Celia Costonzo, the victim's mother. ------
* Disclaimer: Ksl.com has not verified the accuracy of the information provided with respect to the account nor does ksl.com assure that the monies deposited to the account will be applied for the benefit of the persons named as beneficiaries. If you are considering a deposit to the account you should consult your own advisors and otherwise proceed at your own risk.
Story written by Pat Reavy with contributions from Sandra Yi.
------
×
Related Stories