Estimated read time: 3-4 minutes
This archived news story is available only for your personal, non-commercial use. Information in the story may be outdated or superseded by additional information. Reading or replaying the story in its archived form does not constitute a republication of the story.
SALT LAKE CITY -- How would you like it if someone were watching you -- without you knowing -- through your computer's camera?
It happened to one Wyoming couple and, with the proliferation of webcams and spyware, it's a growing risk.
Many of us have laptops with web cameras built in. Mostly you might use it for taking pictures or Skypeing, and it never crosses your mind that someone else could be watching you.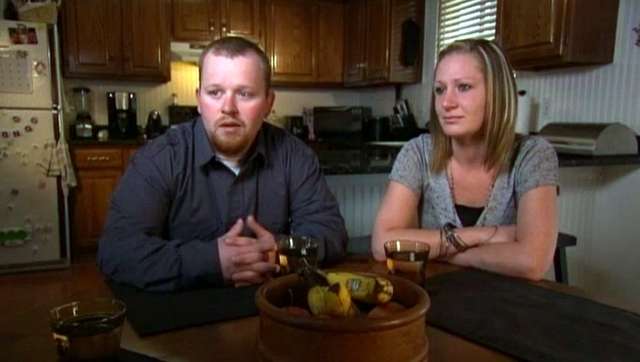 Crystal and Brian Byrd of Casper, Wyo., have always thought of their home as a safe haven, but say they were beyond surprised when a worker from their local Aaron's rent-to-own store, where they'd leased a computer, tried to repossess it -- even though they had bought and paid for it, which the company concedes. The employee showed up at their front door with pictures of the couple, taken without their knowledge.
"I couldn't believe it, the guy came into my house just like he owned the place. Showed me a picture of myself," Brian Byrd said. "It was pretty invasive, it's really invasive."
Now the couple wonders what other photos might exist.
"I have used it in my bra and underwear," Crystal Byrd said. "I spend a few times checking my grades for school and I'm ready to get into the shower and I'm in my bra and underwear not thinking that anyone is watching me. Who would?"
The Byrds have now filed a federal lawsuit against Aaron's and the software tracking company. The lawsuit claims pop-up boxes regularly appeared on the computer, requesting that software be "registered." Each time that happened, the suit alleges, a picture of them was taken by the webcam without their knowledge and sent to a firm that managed tracking software.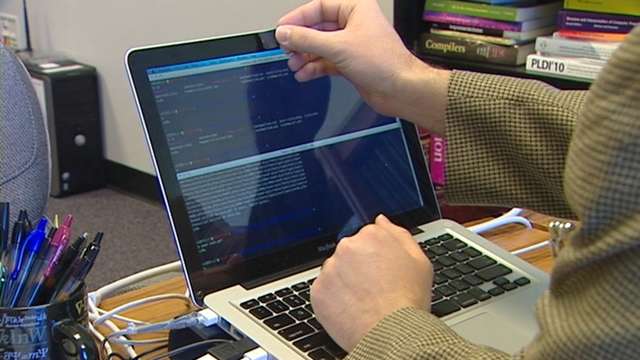 The lawsuit also claims law enforcement investigators have been told that other Aaron's customers have been in the same situation.
A representative from Aaron's told NBC News its company-owned stores don't use tracking software and the company takes the allegations seriously.
The company that makes the tracking software says it did not sell to Aaron's directly, but it did sell to the Wyoming franchise.
The Casper franchisee, Aspen Way Enterprises, admits it uses the software on its leased computers, but says "at no time has this software ever been utilized by Aspen Way Enterprises to spy upon customers."
University of Utah computer science professor Matt Might calls the situation unethical and possibly illegal.
"I think this is part of disturbing trend of companies infringing on computer privacy," he said.
He says a lot of technology safeguards exist, but many people either aren't aware of them or don't use them, potentially leaving themselves vulnerable.
"If the company developing the spyware software didn't take proper safeguards in developing that, hackers could break in and take control of that camera and take control of the keystroke logger," Might said.
He suggests that if you've rented a computer, check the rental agreements. Run network monitoring tools and see if there are any connections you don't recognize, and keep your anti-virus software up to date to protect yourself from many kinds of spyware.
And, of course, you can always put a piece of tape over the camera.
Email: jdaley@ksl.com
×
Most recent Utah stories