Estimated read time: 3-4 minutes
This archived news story is available only for your personal, non-commercial use. Information in the story may be outdated or superseded by additional information. Reading or replaying the story in its archived form does not constitute a republication of the story.
Debbie Dujanovic Reporting It's been a hot summer for all of us, but for the Alkinani's it's the worst one on record. In May our test results confirmed meth contamination inside the family home, a home Salt Lake County had declared all cleaned up. The family moved out, and the county dug in. Now the mess is heading to court, and Capitol Hill is weighing in.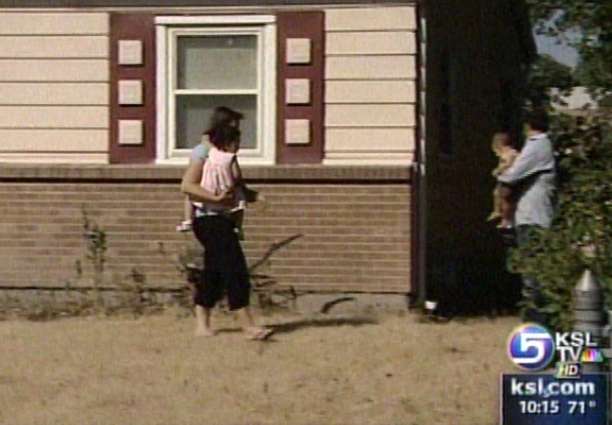 The red "keep out" sign has been faded by the sun. The yard is toast. For the Alkinani family the summer of '07 will go down as "a nightmare, it's been terrible."
In May our meth tests confirmed their home and backyard shed are contaminated with meth. Further tests showed there's major amounts of meth in the home's ventilation system. They've been homeless since.
When they bought the house the Alkinani's had no idea the home and the shed were once used as meth labs. When they found out, Salt Lake County assured them it had been properly decontaminated. It was even in writing.
Cleaned and cleared once, now the county says the Alkinani's must pay to clean it up again.
Jaimee Al-Kinani says, "The minimum we're talking is about $30,000."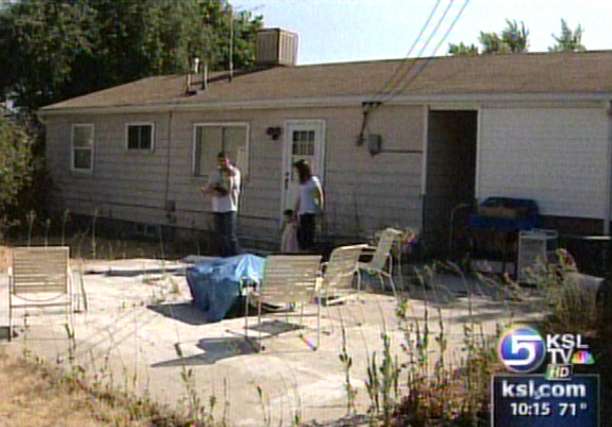 In a letter the county claimed it's not liable. So the Alkinani's have filed suit against the clean-up company and Salt Lake County. The lawsuit claims the Salt Lake Valley Health Department put the family at risk by letting a contaminated appliance stay in the home, not making sure the ventilation system was decontaminated and allowing the shed to stay put. Our tests show there's still meth residue in that shed.
Rep. Paul Ray says, "If you look at what's really right, if you look at the integrity of the issue, they messed up."
In light of the Alkinani's case, Rep. Ray and other lawmakers are now considering new state laws for meth homes. "I'm hoping to see a process set up where every home is safe," Ray said.
On his list:
define the meaning of clean for health departments;
more funding for home cleanup programs;
possibly change real estate disclosure rules, so people who buy meth homes are told. Plus, he's on a crusade of his own, soliciting private donations to help pay for the Alkinani's cleanup. "I'm very concerned about what happened. If we have to get volunteers to clean up a home, to keep them from losing their home, then somebody in county government dropped the ball," he said. As for the lawsuit, the cleanup company says it's fighting it. Salt Lake County, won't comment on it, but says it supports changes in laws, including requiring the disclosure of a home's history. Gary Edwards, with the Salt Lake Valley Health Department, said, "If somebody is looking at a piece of property and was able to at least have a statement in front of them, that since this property went on the market, a test was done and there's no signs of meth or there were signs and it was cleaned up." There's another twist to this story for the Alkinani family. They got a bill telling them to pay Salt Lake County $600. It's the county fee to oversee the new cleanup. We asked the county about it. They said it went out by mistake and have now waived the fee.
×
Most recent Utah stories