Estimated read time: 2-3 minutes
This archived news story is available only for your personal, non-commercial use. Information in the story may be outdated or superseded by additional information. Reading or replaying the story in its archived form does not constitute a republication of the story.
John Daley ReportingAn aircraft mechanic is facing serious criminal charges. He's accused of making threats directed at his employer, Hill Air Force Base.
The FBI says William Stiffler threatened to blow up Hill Air Force Base and hold an Idaho family hostage. Authorities say Stiffler sent e-mails to the FBI saying he had planted three explosives at Hill Air Force Base and planned to take six hostages in Idaho.
FBI Special Agent Timothy Fuhrman said, "We take all these types of threats seriously, no matter the likelihood of success, in this day and age."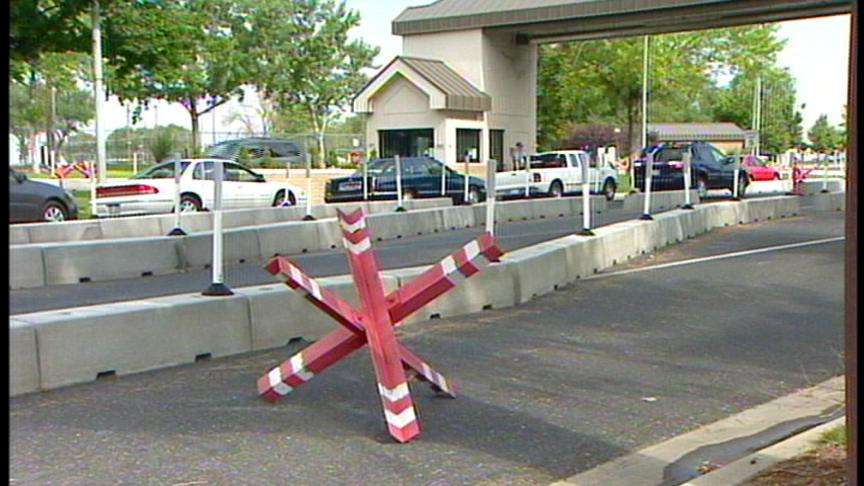 Stiffler, who is 39, was unarmed when he was arrested yesterday in Malad, Idaho as he prepared to get on an employee shuttle to the base. No hostages were taken, but FBI officials say they had reason to take the threats seriously.
Fuhrman said, "Number one, that the individual who was making the threat has access to Hill Air Force Base and he had a fraudulent I.D. Secondly, there would be action taken against this family in Idaho. And thirdly, there would be explosives detonated at Hill Air Force Base."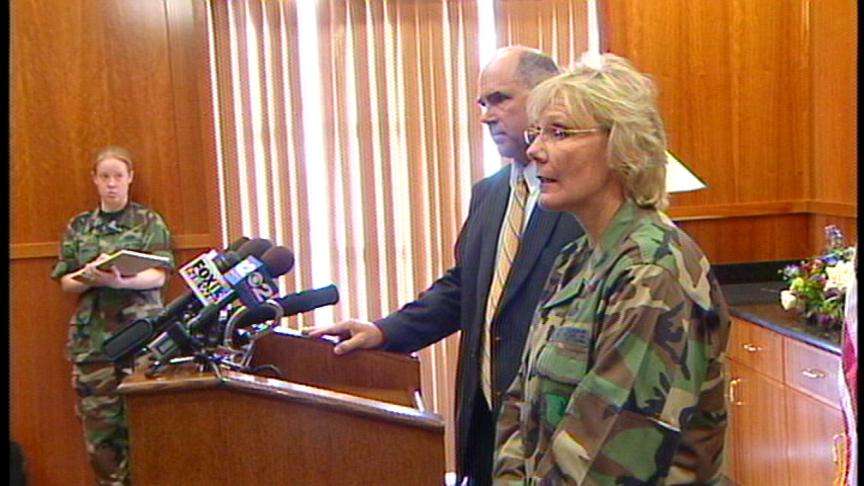 Fewer than 1,000 employees in five buildings at the base were evacuated Tuesday, but the threat turned out to be false.
Col. Linda Medler, Vice Commander of the 75th Air Force Base Wing, said, "We asked all of our workers to notify us of anything that they saw that was suspicious. We got a couple phone calls on that. They all turned out to be nothing."
Stiffler has worked on C-130 planes at Hill since 2001.
The commander of Hill Air Force Base says the incident was completely "unexpected." Federal authorities refused to answer questions about a motive for the threats.
The Caribou County sheriff's office tells the NBC affiliate in Boise that Stiffler was recently arrested on a domestic violence charge.
Court papers indicate in each e-mail a woman and several children were threatened with kidnapping and execution, and the e-mailer demanded the return of all military personnel serving in Iraq and Afghanistan.
Bob Steele, Stiffler's attorney, says, "I think when you get a threats case like this you can always assume there's a good chance there's either mental health concerns or anxieties and stresses and things like that."
The maximum penalty for conviction on a federal charge of threatening to kill and injure people is five years in prison and a $250,000 fine.
He will be back in court Friday for a detention hearing.
(The Associated Press contributed to this report.)
×
Most recent Utah stories