Estimated read time: 2-3 minutes
This archived news story is available only for your personal, non-commercial use. Information in the story may be outdated or superseded by additional information. Reading or replaying the story in its archived form does not constitute a republication of the story.
HUNTSVILLE - Hopefully, no one was trying to sleep in Huntsville early Saturday morning as the sounds of chainsaws and trucks rang through the community.
Then again, in this town, with so much work to do, no one would be sleeping.
"That's the way it is in this community. Everybody helps each other," said John Bowen, a lifelong Huntsville resident.
Bowen was one of about a hundred people trading pillows for work gloves after Thursday's windstorm brought down several trees in this small Weber County town.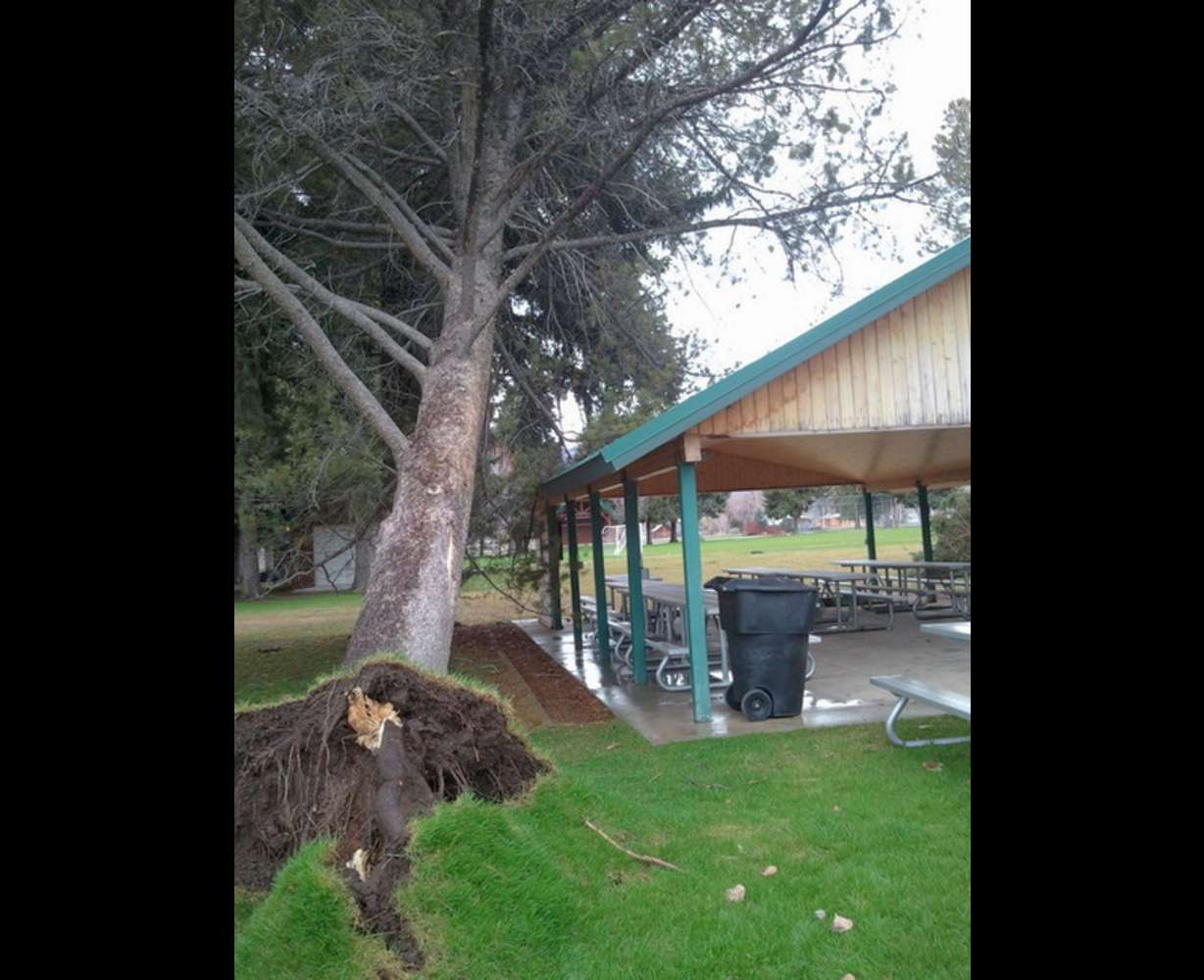 Some of these trees were close to a hundred years old.
"That's the first thing we thought about was, 'Man, how old are these trees?'" Bowen said. "It's really sad about that."
"It's so sad," said Laurie Allen, another longtime Huntsville resident, "because it all happened so fast. They've been growing here forever."
The trees that line Huntsville's city park aren't just any trees. Many were planted in honor of those who served during World War I.
"I can just think of the people they were planted for," said Allen. "This town is all about its roots and what the people who came before us have given and sacrificed for us."
Not all the trees will be scrapped or used for firewood, though. The bigger trees are being cut into 8-foot chunks to be made into park benches. Those benches will be placed in the park, and at other city sites, to keep the memorial alive.
"This town is very proud, and benches would be a nice memorial," said Huntsville Mayor Jim Truett.
Thursday's windstorm uprooted about two dozen trees in a four-block area of Huntsville. Two trees fell onto homes, another blocked a road and one tree took down a power line.
The good news, though, is that no one was hurt.
"I was worried about that when I first heard about those winds," said Bowen. "I was working in Centerville when my wife called me. I was just hoping my house would still be standing."
"The wind was blowing so hard. It was amazing," said Allen.
Saturday, residents used chainsaws to cut away branches from the larger sections of trees that fell.
By afternoon, most of the work was done.
"I just knew everybody would come together," said Truett. "All we had to do is make a couple of phone calls, and here they came."
Email: acabrero@ksl.com
×
Photos
Related stories
Most recent Utah stories