Estimated read time: 2-3 minutes
This archived news story is available only for your personal, non-commercial use. Information in the story may be outdated or superseded by additional information. Reading or replaying the story in its archived form does not constitute a republication of the story.
ZION NATIONAL PARK — The search for three missing hikers in Zion National Park took a surprise twist Tuesday night when search and rescue crews located nine hikers stranded in The Subway canyon.
Cindy Purcell, Chief Ranger at Zion National Park and incident commander, said the hikers were found about 5 miles inside the canyon, huddled together to keep warm. She said they got into trouble when water in the canyon began rising.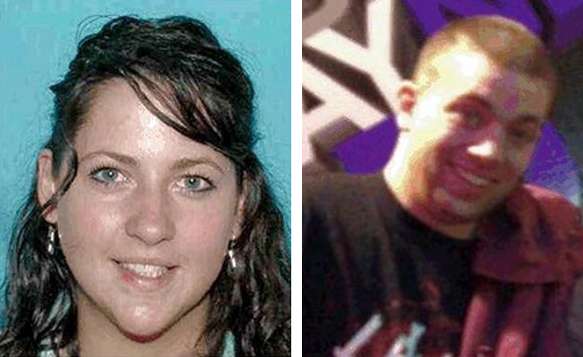 Purcell said that water is freezing, and is moving very swiftly. The conditions are "horrendous," she said, but rescue crews are now trying to get to the people and plan to help them out of the canyon on foot through the night and into the Wednesday morning hours.
In the meantime, helicopters will drop food to the hikers.
Purcell also confirmed that the three hikers crews have been searching for all day are part of this group. Evgenia Buzulukova, 25, of Roy, Jonathon Wilson, 28, of Portland, Ore., and David Balkcom, 37, of Salt Lake City, were all found alive.
Buzulkova and Wilson have been in the canyon the longest and are in the worst physical condition, according to Purcell. She said rescue crews are going to try and get them out first because they are in need of medical attention.
Once Buzulkova and Wilson are out, they will be transported to Dixie Regional Medical Center via military helicopter.
Buzulukova and Wilson had previously secured backcountry permits for a one-day trip on April 16, parks spokesman David Eaker told KSL News earlier in the day. The pair's vehicle was found at the Left Fork North Creek Trailhead Sunday, prompting the search.
Rangers began searching for Balkcom Tuesday night. "From what I understand, he was told there was a search and rescue effort that went on, or that was going on, inside the park; and it's the family's belief that he may have tried to assist on his own in that rescue effort," David's brother Britt Balkcom told KSL News.
Rescue crews hope to begin bringing the hikers out sometime between 3 a.m. and 7 a.m. Wednesday. We have a crew on scene and will post updated information as it becomes available.
Stay with ksl.com, KSL TV and KSL Newsradio 102.7FM/1160AM for the latest updates.
-----
Story written by the ksl.com news team with contributions from Jennifer Stagg.
×