This archived news story is available only for your personal, non-commercial use. Information in the story may be outdated or superseded by additional information. Reading or replaying the story in its archived form does not constitute a republication of the story.
SALT LAKE CITY -- Concern is growing among parents, experts and now a Utah congressman over the pat-down performed on a 6-year-old girl by a TSA worker at the New Orleans airport.
The pat-down came after an irregularity turned up in Anna Drexel's full-body scan.
Parents frustrated by incident
The incident was captured on cell phone video by Todd and Selena Drexel, parents of Anna. At one point, Selena asked that Anna be re-scanned. At another time, Anna audibly protested.
"We were really struggling with how do we explain this," Todd Drexel told ABC's Good Morning America Wednesday. "We've really stressed to her it's not okay to be touched in these certain places, and now she's been patted down in a public setting."
The Transportation Security Administration reviewed what happened and is standing by the pat-down and how the worker conducted it.
Traveling parents at Salt Lake City International Airport expressed concern to KSL about what took place.
"It would be scary for a small child to have that done to them," Cynthia Lisonbee, a mother of three, said. "They would be nervous when they have someone they don't know touching them."
---
We've really stressed to [our daughter] it's not okay to be touched in these certain places, and now she's been patted down in a public setting.
–Todd Drexel
---
KSL asked 6-year-old Mackenzie Austin what she knew about the TSA procedures.
"I have no idea what it is," she said.
Lawmaker, analyst express anger, confusion
Still, the outrage extended to Capitol Hill, where Utah 3rd District Congressman Jason Chaffetz wrote a letter to TSA chief John Pistole.
"I am personally outraged and disgusted by yet another example of mistreatment of an innocent American at the hands of TSA," Chaffetz wrote. "This conduct is in clear violation of TSA's explicit policy not to conduct thorough pat-downs on children under the age of 13."
At the University of Utah, law professor and terrorism analyst Amos Guiora questioned Wednesday why the pat-down was necessary.
"If there are viable intelligence reasons for doing so, then that perhaps would be more important," Guiora said. "
In the absence of that intelligence, though, Guiora said he could not rationalize what took place.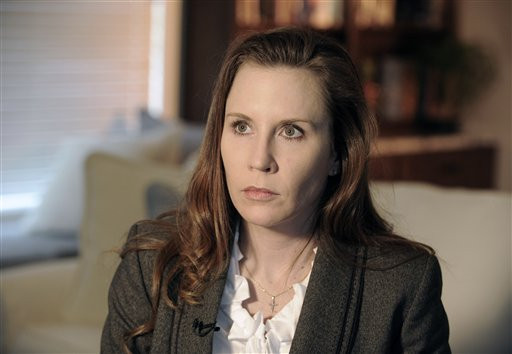 "Frisking a 6-year-old girl is something that I think in terms of policy and policy effectiveness I'm not sure this is something that makes sense," Guiora said.
He contends the TSA needs to become more transparent, or it needs to reassess and retrain for what happens in these scenarios.
Some support TSA's actions
Not everyone protested the actions of the TSA worker in New Orleans.
"I think that the people at the TSA have information that's not available to the general public," said Sandy Korolis, who was traveling with her granddaughter.
Even the father of little Mackenzie Austin saw wisdom in the approach.
"You never know what some folks may be trying, and I do think it's OK for the kids to be able to go through that," Tyler Austin said.
Email: aadams@ksl.com
×
Related Stories