This archived news story is available only for your personal, non-commercial use. Information in the story may be outdated or superseded by additional information. Reading or replaying the story in its archived form does not constitute a republication of the story.
WEST VALLEY CITY -- A West Valley City man is dead following a police shooting that has taken an emotional toll on friends and neighbors.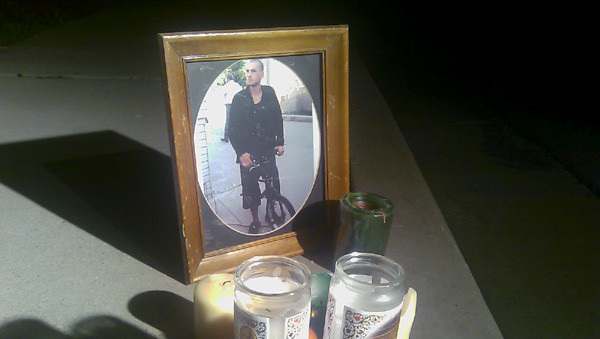 Tuesday morning a neighbor dropped off a picture at a memorial at the scene of the shooting. She's very upset as she and her family deal with the death of 23-year-old Sean Krummi.
"I just see the little boy who used to play in my yard and it's just sad," she said. "All of these kids lost something last night. It's just really sad."
West Valley City police officers responded to reports of a family fight at the home at 3319 S. 5180 West around 5:30 p.m. Monday. Multiple officers encountered Krummi in the front yard and ended up shooting at him.
It's still unclear what exactly led up to the shooting. Neighbors say they were startled by the gunfire.
"We were standing in our kitchen and we heard, 'Pop! Pop! Pop!' and I ran to our window. All you could see was an officer pointing his gun at a house right there," one woman said.
Krummi was flown to a nearby hospital in critical condition but once there was pronounced dead.
"You're never prepared for this," his neighbor said. "It's sad. I watched them take him away. It's so disheartening."
Investigators recovered a gun from the grass near where Krummi had been standing. Three officers now are on paid leave while the investigation into the incident continues.
E-mail: spark@ksl.com
×
Related Stories