Estimated read time: 1-2 minutes
This archived news story is available only for your personal, non-commercial use. Information in the story may be outdated or superseded by additional information. Reading or replaying the story in its archived form does not constitute a republication of the story.
SALT LAKE CITY -- The manufacturing company Cables to Go produces just what you'd expect -- cables. But employees say that's not what makes coming to work such a pleasure. It's the service they provide to the community, spearheaded by their general manager, Joe DeLuca.
Employee Kim Allen nominated him for a KSL High 5.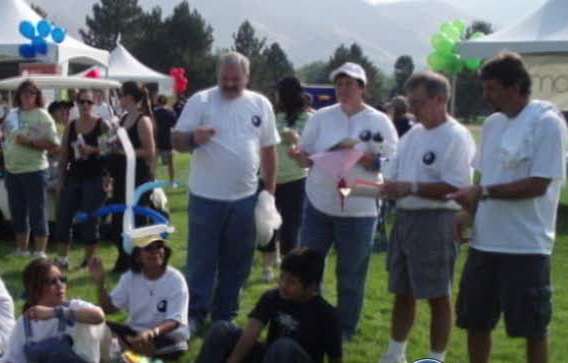 "It's not just Christmas and Thanksgiving. It's kind of a year 'round thing that we do. It just makes you feel good about where you work," he said.
DeLuca inspires his employees to serve. From organizing an annual heart walk to projects at the homeless shelter, it's obvious Joe wants to give back to the community.
One of the ways he and his employees have made an impact every day for five years is through the Meals on Wheels program. The company is literally the "wheels" that deliver food to the elderly and homebound in need.
DeLuca said, "About 40 percent of the people that work here participate in this. It takes about an hour every day."
Allen said the company just recently delivered its 10,000th meal for Meals on Wheels.
"It's turned out to be a great thing for us," DeLuca said. "It's something everyone looks forward to."
"We've also established some really good, strong bonds with the people that we've delivered the meals to and become really good friends with them. We really look forward to it," he added.
As a thank you for Joe's service, he received a gift basket from our High 5 partners, Les Schwab.
If you know someone who deserves a High 5, nominate them here.
×
Related links
Most recent Utah stories