Estimated read time: 2-3 minutes
This archived news story is available only for your personal, non-commercial use. Information in the story may be outdated or superseded by additional information. Reading or replaying the story in its archived form does not constitute a republication of the story.
John Hollenhorst ReportingIf you had a lawn that covered 1,400 acres, you'd undoubtedly try to find a way to save water. Well, an outfit in Northern Utah has a lawn that big, and what they've learned might help you with your lawn.
Most of us use way too much water on our lawns, up to 50 percent more than we need. Utah's biggest sod farm found that cutting back on water is good conservation and good business.
If grass is good then this place is great. Two square miles of grass! And it guzzles gallons by the gazillion.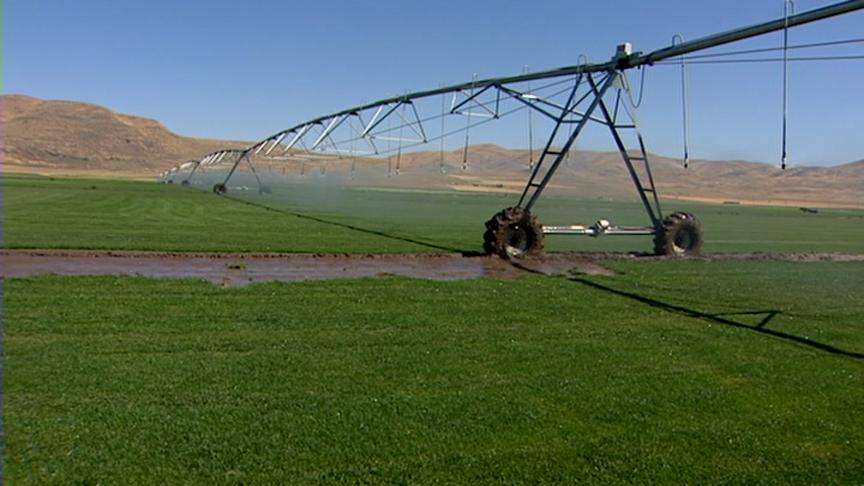 But over the years, the people at Chanshare Sod Farm have learned to get more grass with less water by paying attention.
Eric Marble suggested, "Watching our grass, which is what we tell the homeowners to do. Take a look at it. Read your lawn."
That means if it looks green and healthy, it may not need to be watered. And it probably needs less fertilizer than you think.
"If you don't fertilize it quite as much, then it's not going to require as much water," Marble said.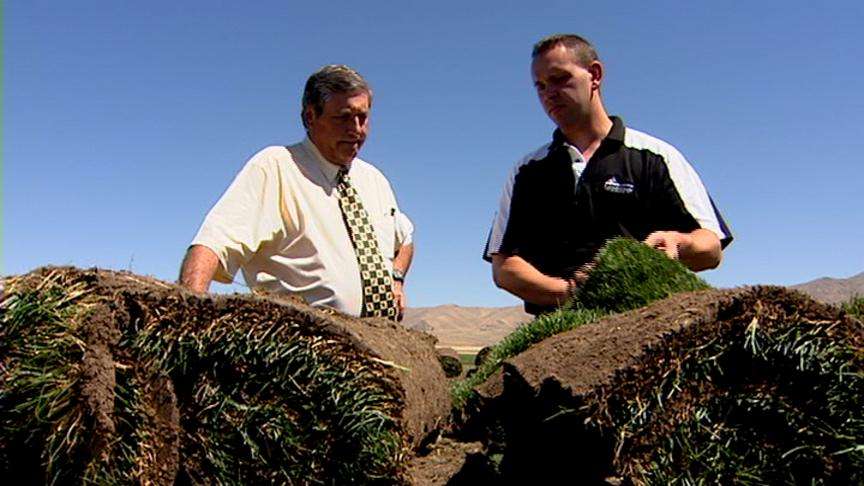 Chanshare got big water savings by lowering sprinkler heads from 12 feet to 4 feet. That cuts down on evaporation. They changed the seed mix, adding varieties of grass that use less water. And they learned not to mow so much. They let the grass get taller and the roots get longer.
"The longer roots you've got, the more water it has access to," Marble explained. "Then the less actual watering you're going to have to do for that."
You can still get plenty wet here. But overall they've cut their water use by about 40 percent. Nearly all the lessons they learned apply to homeowners, a point emphasized by a water conservation activist who's often critical of over-watered lawns.
Mark Danenhauer of the Utah Rivers Council said, "I am definitely not anti-lawn. I think it's important that what lawn we do have is a drought-tolerant type of lawn."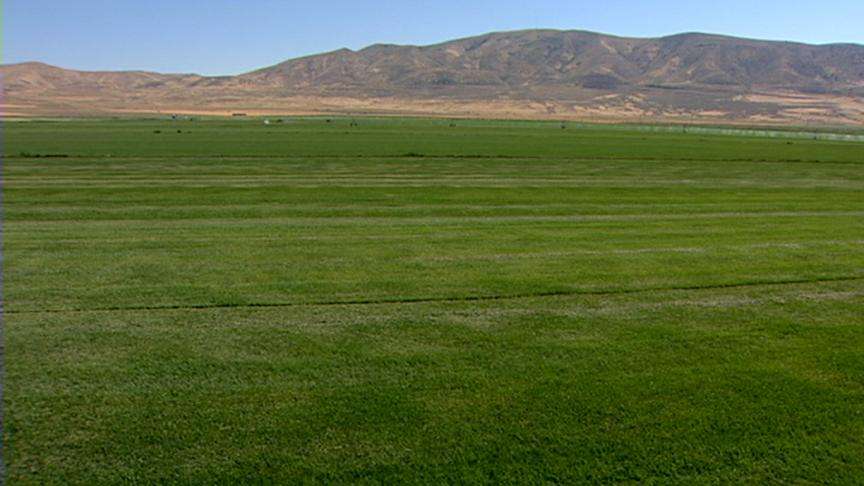 "And so just by operating our sprinkler systems efficiently, we can cut our water use tremendously," he added.
Marble said, "It's not the plants that are wasting the water. It's the people that are wasting the water."
And we are starting to get water wiser. In the last five years or so, lawn watering has dropped from about 66 percent to 60 percent of our residential water use. That's progress.
If you want to learn more about saving water on your lawn, visit the links to the right.
×
Related links
Most recent Utah stories