Estimated read time: 2-3 minutes
This archived news story is available only for your personal, non-commercial use. Information in the story may be outdated or superseded by additional information. Reading or replaying the story in its archived form does not constitute a republication of the story.
SALT LAKE CITY -- The deadline for filing your taxes is fast approaching. But chances are it's not the deadline you're expecting.
One of the most familiar dates on the calendar, April 15, is not Tax Day this year.
It's the time of year when we become aware of the two great certainties in life -- death and taxes. We never know what date to expect for the first one, but we always know the date for the second -- Tax Day.
---
People that wait until the 15th, they'll probably wait until the 18th.
–Chuck Baggett
---
It's a date almost as familiar as Dec. 25 and July 4, except a lot less fun. Ask almost anybody when you have to fess up to the feds on what you owe, they'll likely say the 15th.
This year, though, they'd be wrong -- Tax Day falls on Monday, April 18 -- a full three days later than usual. But professional tax preparers, like the folks at Jackson Hewitt Tax Service, say most Americans haven't got the message yet.
"Not many people know about it," said Chuck Baggett with Jackson Hewitt.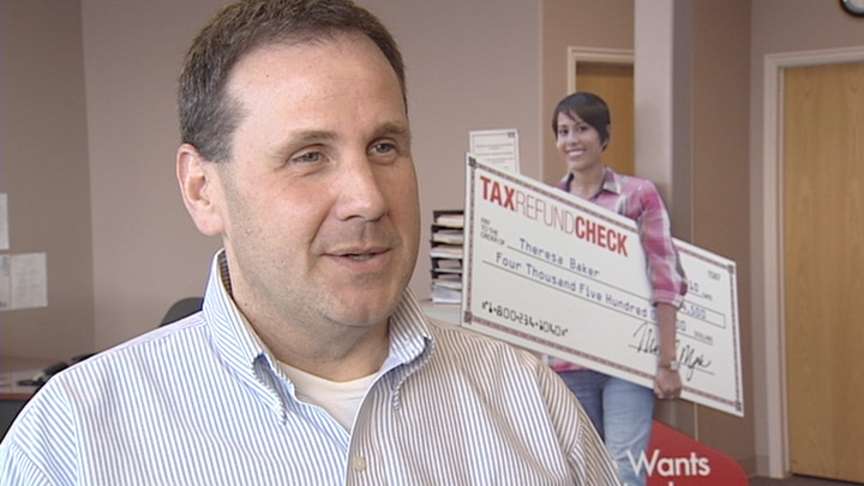 We have one man to thank for it -- Abe Lincoln -- for something he did 149 years ago. On April 16, 1862, President Lincoln freed the slaves in Washington, DC. In 2005, the District of Columbia declared Emancipation Day an official DC holiday. Federal law requires the IRS to observe DC holidays, and this is where it gets complicated.
Emancipation Day is normally the 16th, but that's a Saturday this year, so the holiday slides to Friday. Tax Day gets bumped all the way over the weekend to Monday the 18th.
"Thank Abraham Lincoln for three more days, three more days to get your paperwork together," said Baggett.
But chances are Tax Day will still be a cliffhanger for many Americans.
"People that wait until the 15th, they'll probably wait until the 18th," Baggett said.
It goes without saying, people who are always a day late will probably still be a day late.
On our KSL TV Facebook page we polled KSL viewers about why they think Tax Day is delayed. The sharpest answer: so the government has more time to get more of our money.
Not true, but it probably rings true for a lot of taxpayers.
E-mail: hollenhorst@ksl.com
×
Related links
Most recent Utah stories