Estimated read time: 2-3 minutes
This archived news story is available only for your personal, non-commercial use. Information in the story may be outdated or superseded by additional information. Reading or replaying the story in its archived form does not constitute a republication of the story.
Sarah Dallof Reporting Hundreds left the Wells Fargo Center as a man entered, carrying a bag and claiming to have a bomb. As it turned out, the bag didn't contain a bomb. It caused concern as the building was shut down for hours, bomb squad members suited up and sent their robot inside.
We spoke to investigators late tonight and learned the man is 47-year-old Nicholas Dotson. He tells police he never meant to hurt anyone. They believe he may have some serious mental health problems.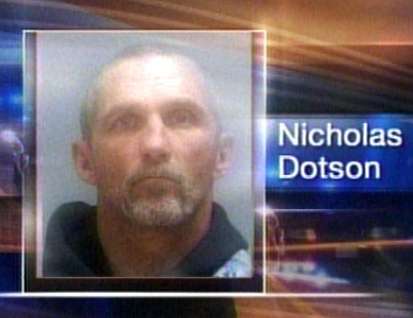 The first orders to evacuate the Wells Fargo Center came without explanation; then, as hundreds poured onto the plaza, came the news.
Makenna Hales, told us, "They just said, 'Somebody's been calling in all morning bomb threats,' and this afternoon he let them know he was in the building with a package."
According to police, Nicholas Dotson walked into the bank branch in the building around 2:30, carrying a backpack, and announced he had a explosive device. SWAT teams and the bomb squad scrambled to set a perimeter.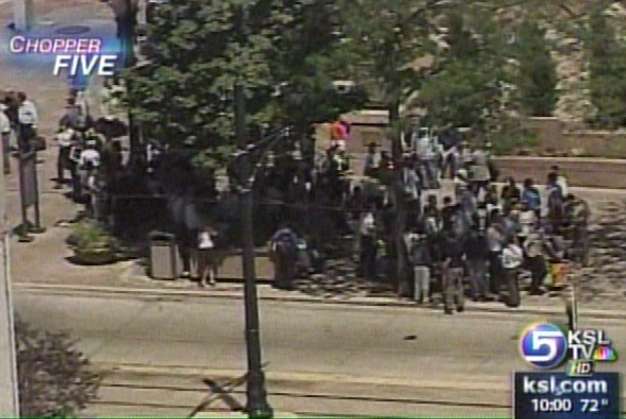 Salt Lake Police Det. Jared Wihongi said, "Officers were able to get a description, get contact with the suspect, and were able to take the suspect safely into custody."
As Dotson was led away in handcuffs, the bomb squad's robot rolled into the building to examine the backpack. Inside were no explosive device, just clothing and hygiene products.
Shauna Engen said, "I'd rather be safe. I don't want my guests in there with a bomb."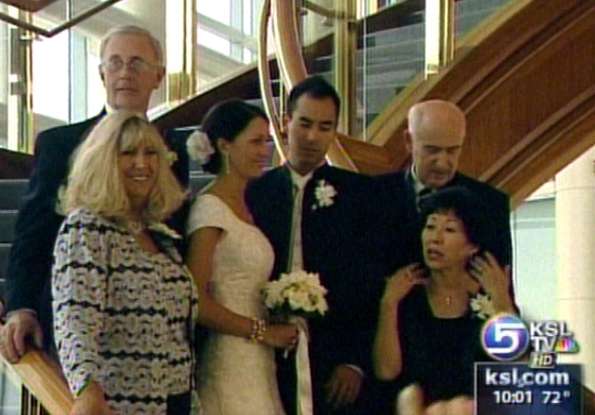 While many headed home for the day, others on the ground nervously waited to be allowed back in the building, specifically to the 23rd floor. As Troy and Carisa Holzer's wedding ceremony wrapped up this afternoon, they learned their reception site was closed due to bomb threat.
Troy Holzer said, "I thought that was a great, exciting. Not everybody gets to have it on their wedding day. But my wife wasn't very excited."
"Three months of planning a wedding reception, just kind of panicked," Carisa Holzer said.
The doors were back open in time for the 7:00 celebration. On a day that could have ended horribly for hundreds in downtown Salt Lake, there was at least one happy ending.
Dotson has been booked into the Salt Lake County Jail.
×
Photos
Most recent Utah stories