Estimated read time: 2-3 minutes
This archived news story is available only for your personal, non-commercial use. Information in the story may be outdated or superseded by additional information. Reading or replaying the story in its archived form does not constitute a republication of the story.
Team CoveragePolice are looking for the people involved in a high-tech burglary ring that may stretch across two states.
Police believe this is the work of an organized ring, and the leader may be a man from Las Vegas.
The thieves hit two computer stores around 1:00 a.m. One of the stores is in Midvale and the other is in Murray.
Surveillance video shows two people wearing motorcycle helmets in the store. They had communication devices on them. Police believe they were in touch with someone in a truck that was parked in Midvale. Police say that truck was equipped with the same type of equipment.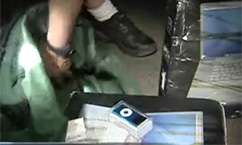 The thieves then got away on a black and silver bullet bike. Police spotted that bike in Midvale, just after 1:30 this morning, and followed it onto I-15. But officers lost the suspects. ExperCom Manager Jared Allen says, "This is probably the most professional outfit that's hit us before. Anything in the past has seemed to be pretty amateur you know, break the window, run in and grab something and run out, which is what these guys did, but they also had the technology backing them up."
The thieves also hit the Used Computer Warehouse in Midvale. Officer Parson Metzkow of the Midvale Police Department said, "One of our officers spotted the motorcycle. It ran from the officer. That officer followed the motorcycle to 7200 South and I-15, where they dumped a large bag full of computer parts and equipment." That bag was also filled with iPods and Mac laptops -- more than $20,000 worth of merchandise.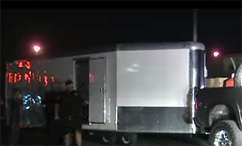 They also searched a truck and trailer, which was parked in a parking lot in Midvale. Officers found ammunition, straps and bolt cutters, thousands of dollars, and a passport.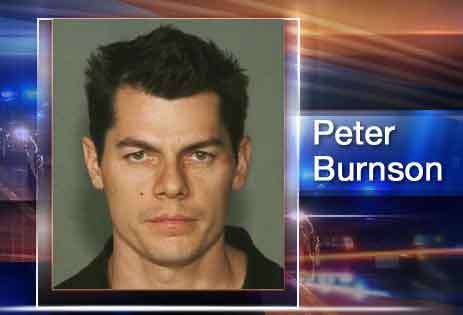 Police say the truck belongs to 33-yea-old Peter Burson who is from the Las Vegas area. They say he has been known to impersonate police officers and had a scanner in his truck that is similar to the ones police use in Midvale.
ExperCom got most of its stuff back, but it's damaged. If you have any information, call Midvale Police.
×
Most recent Utah stories