Estimated read time: 1-2 minutes
This archived news story is available only for your personal, non-commercial use. Information in the story may be outdated or superseded by additional information. Reading or replaying the story in its archived form does not constitute a republication of the story.
(KSL News) Wild winds whipped through Salt Lake City Sunday evening, snapping tree branches and, in some cases, causing expensive damage.
Wind blew down a pole at a car dealership at 600 South 180 East in Salt Lake. The pole went right through a car's windshield. And lightning is believed to be behind the flames that burned a building in Tooele.
One minute it looked like a storm was rolling into downtown Salt Lake, but before you knew it, things were calm again. We did hear reports of some downed trees, but for the most part the damage is limited.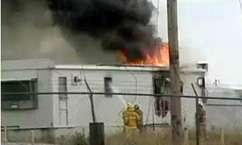 It's a different story in Tooele, where officials say lightning Sunday evening caused a fire at the Tooele Industrial Depot.
Two fire engines and four crews specializing in field fires responded to the call around 5 p.m. Fire bosses blamed these flames on dry lightning.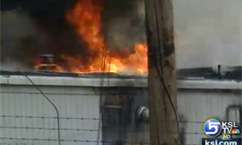 Dave Gillette of the Tooele Fire Department said, "Looks like it hit one of the telephone poles, energized one of the poles, and had a fence-line fire. Ended up with three cars, a motor home, and a trailer that was used as an office [being] destroyed."
Crews were concerned the fire would ignite a nearby propane tank and power substation. Fortunately, they knocked the fire out before it spread.
×
Most recent Utah stories