This archived news story is available only for your personal, non-commercial use. Information in the story may be outdated or superseded by additional information. Reading or replaying the story in its archived form does not constitute a republication of the story.
KEARNS -- Instead of going through a dealership, a Kearns couple purchased a used vehicle from a private seller.
But when they got the title and went to register their new truck, they learned they didn't really own it.
Amberly and William Thomas have used KSL Classifieds to buy and sell several vehicles. They found a used GMC Sierra 1500 the same way, priced quite a bit lower than other similar vehicles.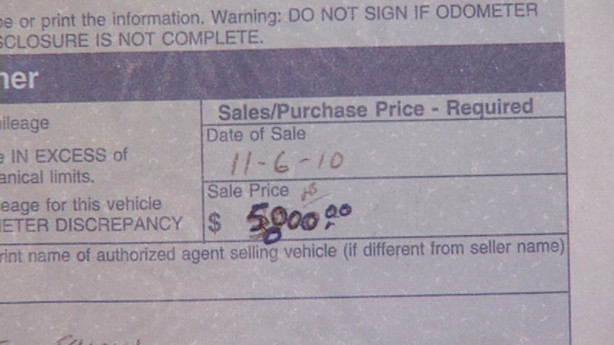 They contacted the seller -- Soloman Rojas -- took it for a test drive, and paid cash. He gave them the title and they became the proud owners of a new truck -- or so they thought.
When the couple went register the truck, the DMV employee had some shocking news.
"That we do not have the correct title and that there's a lien on the actual title," said Amberly.
The title they have says original -- and it is. But either the previous owner or the owner before him requested a duplicate.
---
When you buy a vehicle and you walk away with title in hand, you think that you're fine.
–Amberly Thomas
---
That person then took out a loan on the duplicate title, which they defaulted on. That means the Thomases don't really own the truck at all -- the bank does.
"The last title given supersedes previous titles," said DMV spokesman Charlie Roberts.
The Thomases went back to the owner and asked for their money back, which he refused to give. They also called the police, who told them this is a civil matter and out of their jurisdiction.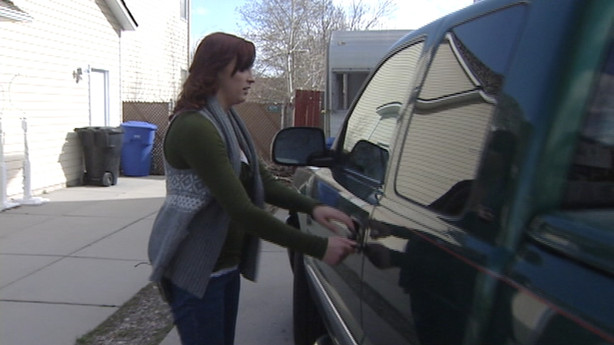 We asked Rojas, the truck's seller, if he knew the title had a lien on it, and he told us no. He said he can't give their money back because he's already spent it.
KSL could not track down the woman who sold Rojas the truck.
Meanwhile, the Thomases have a big, shiny, green yard decoration until the bank comes to claim it.
"When you buy a vehicle and you walk away with title in hand, you think that you're fine," Amberly said.
The DMV spokesman says there are only a couple of things you can do to protect yourself:
Don't pay in cash
Call the DMV to see the title is clear before purchasing a vehicle
The Thomases are now working to file a lawsuit against Rojas.
Email: jstagg@ksl.com
×