Estimated read time: 2-3 minutes
This archived news story is available only for your personal, non-commercial use. Information in the story may be outdated or superseded by additional information. Reading or replaying the story in its archived form does not constitute a republication of the story.
VINEYARD -- A Utah County development is under fire, in part because it involves a tax increase for people in the Alpine School District.
Turning the stark, barren, at times toxic Geneva Steel property into a livable attraction is going to take big money. The tiny town of Vineyard is working with powerful Anderson Development, and both are all hoping an infusion of taxpayer money will help.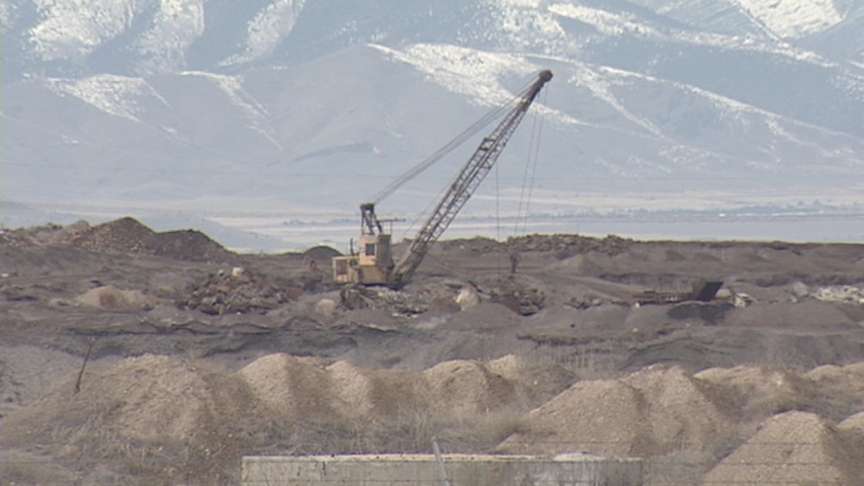 But Royce Van Tassel, who is a taxpayer watchdog, says the $325 million investment is too much. "This is the more egregious abuses of the tax code the [Utah] Taxpayers association has ever seen," he said Thursday.
In the past, the taxpayers association has said it does support $150 million in incentives, through what's known as an RDA -- money dedicated for redevelopment. The other $150 million-plus, for infrastructure and commercial development, is a sticking point with the group.
The difference involves a greater investment, through a tax increase. For homeowners in the Alpine School District, it could be as much as $12 to $14 a year.
The school district would not benefit directly from the increase, at a time when it's already strapped for cash.
"This will have a negative impact on the Alpine School District, and on taxpayers within the boundaries of the Alpine School District," said Rhonda Bromley, spokeswoman for the school district.
But the alternative to investing now would be to wait. That would benefit no one, according to developer Michael Hutchings of Anderson development.
Hutchings says his company is willing pledge at least $600 million on top of the RDA money to develop the area. That would make the total investment for the development close to $1 billion, he said.
Hutchings said it would be a shame if the property were allowed to sit in its current state.
"I think the whole state of Utah would be harmed if it didn't go forward," Hutchings said. "We probably won't be able to clean up everything we would like to clean. We would probably have to fence off a portion of the property."
Hutchings also says the town of Vineyard's future, as well as a UTA FrontRunner stop, is hinging on this development. The question is whether taxpayers now are willing to fund the development, and Vineyard's future.
This RDA proposal is not a set deal yet. One last public meeting is scheduled for next Wednesday, March 23, at 7 p.m. at the Vineyard Town Hall, at 240 E. Gammon Road.
E-mail: rpiatt@ksl.com
×
Most recent Utah stories